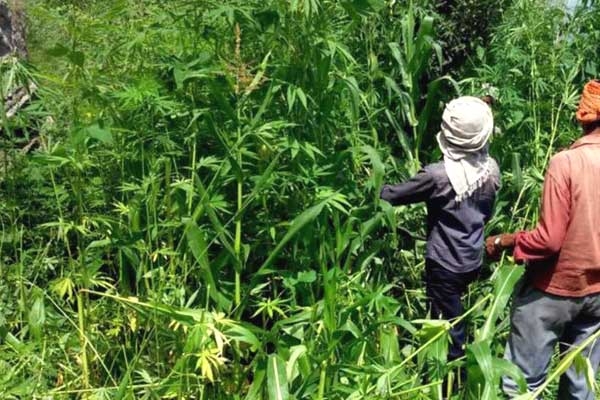 (Image source from: Hindustantimes.com)
To increase the revenue of the state, Himachal Pradesh is considering to legalise the cultivation of cannabis. The mountain regions including Kullu, Chamba, Sirmaur, Shimla, Mandi and Kangra of Himachal Pradesh cultivate a type of cannabis.
Since 1980 cultivation of Bhong has been an illegal affair. However, some exceptions are there in Himachal Pradesh like for potential use of cannabis for medical and industrial purposes. This is not the new proposal from the Himachal Pradesh government to legalise cannabis cultivation. In 2018, former Himachal Pradesh Chief Minister Jai Ram Thakur also expressed a similar notion.
Advocate Deven Khanna from Shimla also filed a Public Interest Litigation (PIL), requesting to legalise the cultivation for both industrial and medical purposes in Himachal Pradesh region.
The state government had recently presented a resolution in front of the assembly and took up the discussions of legalization. They called it a game-changer for the state. They explained the idea of cultivation and also how employment in the state will created. The cultivation of Cannabis is going to boost the rural economy in the state.
The government also believes that the legalization will also end the drug mafia of the state.
Besides this former BJP MP and raja of Kullu, Maheshwar Singh Thakur is worried about the misuse and how the situation will turn. cannabis cultivation will be an challenge to the state, if legalised.