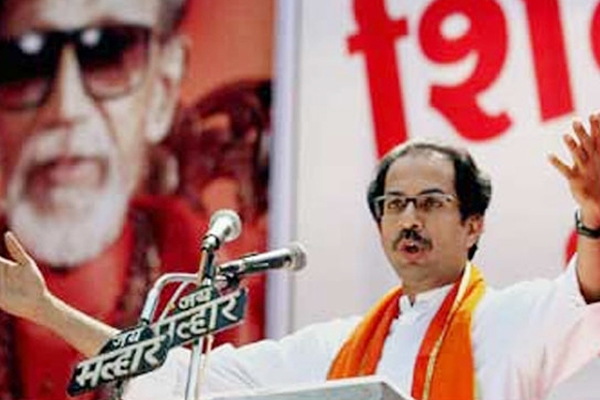 Amid his demand to declare India a Hindu Rashtra, Shiv Sena chief  Uddhav Thackeray says his party "wasted"  25 years being in alliance with Bharatiya Janata Party (BJP).
The comments came in the final part of his interview to the party mouthpiece "Saamana", however, maintained that he would never blackmail or backstab the ally.
Mr. Thackeray said that, "In last June, we completed 50 years since our advent and half the time, which means 25 years, we were in alliance (with the BJP). Twenty five years is a long time and we grew up by holding hands of each other but the way certain things unfolded, including breaking up of alliance in previous (assembly) elections now I feel that we wasted all these 25 years being in alliance and these years got rotten."
However, the Sena chief said he was in touch with Maharashtra Chief Minister Devendra Fadnavis and recently they had food together at 'Matoshree' Uddhav's residence in Bandra.
"In those days, the base of our alliance was Hindutva, but now we need to work out what is the base of this alliance right now. Rest, I am in touch with the Chief minister who is new, but I am closely monitoring his commitment and restless efforts, and I wish him to do well in future," said Thackeray.
To a question why he and his party keeps on levelling allegations against the government despite being a part of it, he said, "This is why I lay stress on working on the fundamentals of our alliance and make them clear once again. Shiv Sena has never slapped baseless and wild accusations and neither it made personal comments."
"The moment I feel that me and my party are not getting proper treatment, I will not be in power. But I will never blackmail the government. I will speak out, but never backstab," said Thackeray.
Also Read: Declare India a Hindu Rashtra: Uddhav Thackeray
Nandini