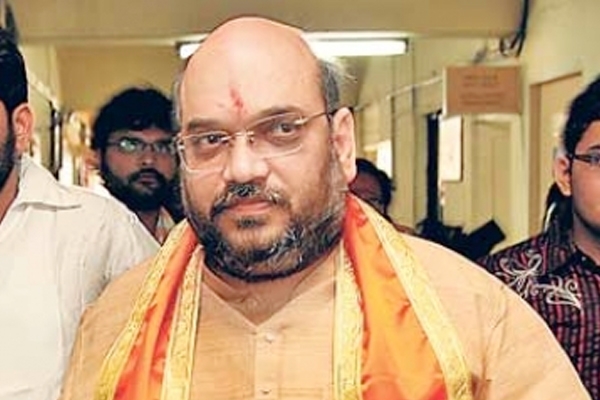 The BJP Chief Amit Shah visited Ganesh pandals in Mumbai during the ongoing 10-day Ganpati festival, but did not meet Shiv Sena chief Uddhav Thackeray who resided just "10 minutes away".
Following the incident, the Opposition in Maharashtra took a jibe at the BJP-Sena ruling alliance saying the former has "no respect" for its ally.
The BJP nation head first visited a Ganpati mandal in Bandra, headed by Bjp Mlaand party's city chief Ashish Shelar, to have 'darshan' of Lord Ganesh.
Congress Mla Nitesh Rane said that, "In earlier days, whenever a Central leader used to visit Mumbai, be it L K Advani ji, Murli Manohar Joshi ji or others who have now been confined to the 'Marg Darshak Mandal' of the BJP, they used to pay a visit to 'Matoshree' to meet late Balasaheb Thackeray."
"But the newer generation of leaders of the Bjp seem to have lost all respect for its allies," he said. "Uddhav ji too stays in Bandra, not more than 10 minutes away from the place Amit Shah visited. But he did not have the courtesy or the respect to meet his party's oldest ally. If the Sena has any self-respect left, they should do away with the Bjp once and for all," Rane said.
Nandini