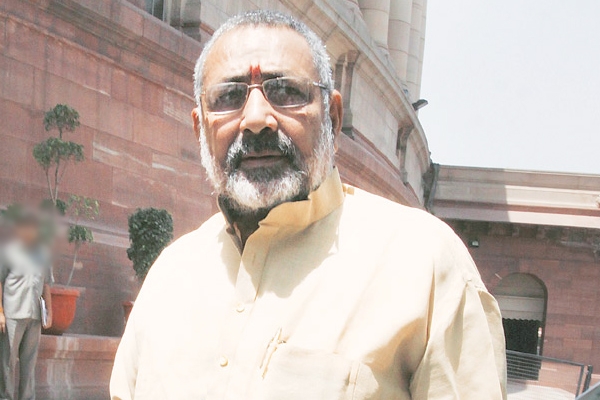 Shiv Sena has backed Union Minister Giriraj Singh over his controversial remarks on sterilisation and said that he had not done anything wrong in expressing his views. "What he said was right. However, instead of merely harping on sterilisation, he should demand implementation of common civil code in the country," the Sena said.
"The monster of population explosion is swallowing up the country. The proportion of Muslims in this population rise is more," an editorial in Sena mouthpiece Saamana said.
Read Also: Development alone can't win polls, blend it with Hindutva
"India has 17 percent of the world population which adds population equal to Australia every year. The country only has 2.5 percent of land mass of the globe with only 4.2 percent of water resources. In this scenario, the population explosion is proving to be a big roadblock for development. We need a population control act to tide over the problem," Singh had said.
By Premji