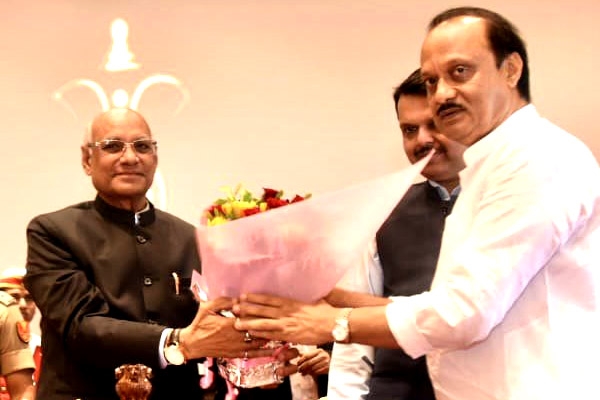 (Image source from: Twitter.com/AjitPawarSpeaks)
After Ajit Pawar's switch to Eknath Shinde's government from Sharad Pawar's Nationalist Congress Party (NCP), the party is planning to move disqualification of MLAs. NCP has submitted disqualification of their MLAs who took oath as ministers in the Shiv Sena- BJP led government to Maharashtra assembly speaker, Rahul Narvekar.
Ajit Pawar claims to have 40 NCP MLAs in the state assembly out of 53. He claims that he has the support of the complete party. Ajit Pawar needs more than 36 MLAs to get rid of the anti-defection law. Besides, NCP has written to the Election Commission of India (EC) conveying that there will be no change in the leadership of the party and will continue under the leadership of Sharad Pawar, who founded NCP in 1999. Party also requested EC to hear them before taking any decision upon the request of Ajit Pawar's camp.
On June 2nd Ajit Pawar after calling for an emergency meeting took oath as the Deputy Chief Minister of Maharashtra. Some of the media houses reported that Ajit Pawar was unhappy after he was denied the party's unit chief post. However, he claims that NCP is completely under his leadership. Till Ajit Pawar proves it before EC, he needs to face disqualification under the law.