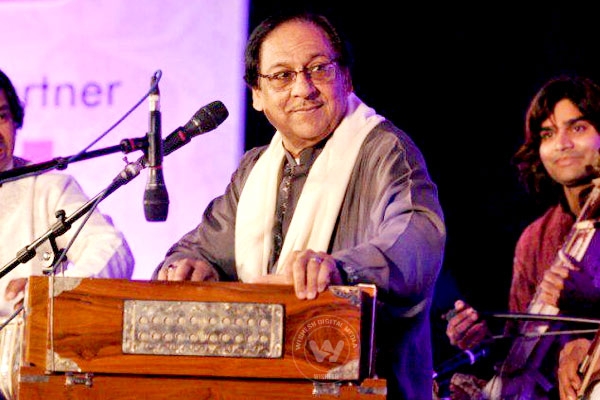 (Image source from: })
This time again, Shiv Sena has forced the organizers to call of the concert of Ghulam Ali, the renowned Pakistani ghazal singer. Earlier, Shiv Sena warned Shanmukhanand Hall administration, which was scheduled to hold the show, to cancel it as the ghazal singer is of the country that is firing bullets at India.
The letter by the Sena said, "A number of Army men are dying for no reason. We as a patriotic organization will always oppose the concert by a Pakistani singer. We request you to cancel the show considering the emotions of the citizens."
Party's Cine Wing general secretary Akshay Bardapurkar told The Hindu that the "right message" would be sent to concerned authorities through the letter and added that it is an insult to every Indian to call a Pakistani singer to perform in India.
By evening, the concert organizers have conducted meetings with Uddhav Thackeray, the party president. Thackeray's intervention was sought by the organizers, yet the discussions remained unsuccessful leading to the cancellation of the concert. Sena leaders who were present at the meeting said that it was informed to the organizers by Mr. Thackeray that his partydo not tolerate a performance by a Pakistani in Mumbai.
The singer who visited regularly to Mumbai also sung many times at the same venue and this is not the first time that Sena opposed a Pakistani artist's program. Recently Sena opposed concert of singer Atif Aslam's in Pune. It was eventually cancelled.
Pakistan's High Commissioner, Abdul Basit sais, he "regretted the opposition made by Shiv Sena". "Our position is very clear, we encourage people to people contacts, we encourage our artists to visit both sides and perform. Indian artists when they go to Pakistan do not face such opposition," he added.
-Sumana