'Only Rain Can Save Chennai': Hollywood Star Leonardo DiCaprio on Ongoing Water Crisis in the City
June 26, 2019 15:05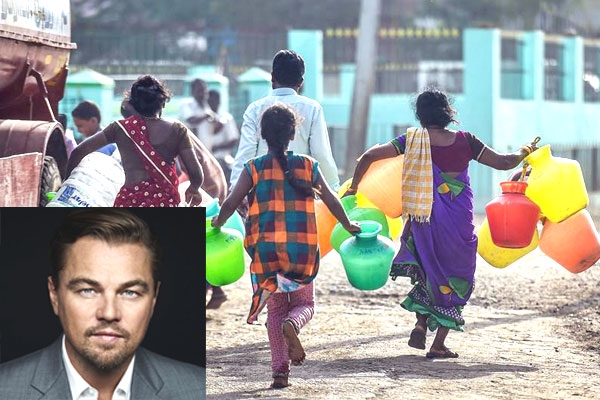 India is facing acute water crisis for years now and it is growing to be deadly for future generations ultimately. Moreover, Chennai, the capital of Tamil Nadu is experiencing the crisis for almost two months now as the four main water reservoirs are completely dry.
Hollywood star Leonardo DiCaprio, who is an environmentalist, has shared his concern over the water crisis in India.
Sharing a picture of a dried up well in Chennai, his reshared a post from BBC News with the caption that read:
"Only rain can save Chennai from this situation." A well completely empty, and a city without water. The southern Indian city of Chennai is in crisis, after the four main water reservoirs ran completely dry. The acute water shortage has forced the city to scramble for urgent solutions and residents have to stand in line for hours to get water from government tanks. As the water levels depleted, hotels and restaurants started to shut down temporarily, and the air con was turned off in the city's metro. Officials in the city continue to try and find alternative sources of water - but the community continue to pray for rain.
Chennai city requires around 850 Million liters of water per day out of which only 525 MLD of water is only been supplied every day to the city through the metro tanker lorries which was agreed by the municipal corporation minister SP Velumani during a press conference.