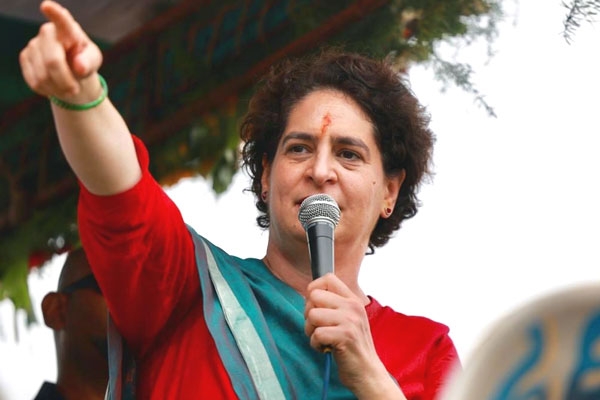 (Image source from: Twitter.com/INCIndia)
While congress leader Priyanka Gandhi is making dosas, multiple BJP leaders including Yogi Aditynadh are in Mandya and Bagewadi campaigning for the upcoming Karnataka assembly elections. Today, Prime Minister Narendra Modi going to interact with 50 Lakh party workers virtually. Union Minister Amit Shah is taking a strong stand for his reservation statements. He said If congress comes into power, Karnataka will face communal violence and riots across the state. BJP leaders in Karnataka also claim that Congress insulted Ligayat community. While some of the BJP Lingayat leaders are unhappy and BS Yediyurappa was appointed as the placate for Lingayats.
On the flip side, Priyanka Gandhi is playing the sentiment card by talking about her grandmother Indira Gandhi. Priyanka said, "Indira Gandhi visited Chikkamangaluru while she was going through a tough time 45 years ago. Now Rahul Gandhi is facing a false case similar to that of Indira Gandhi." Priyanka offered prayers to Sharadamba in Sringeri. She also met Shankaracharya. Priyanka Gandhi had an emotional touch too, she said " When my grandmother came here in 1978, it was a tough time for Congress and as a good omen and as a blessing from God it was raining on that like today. I am standing on the same stage, same ground and similar weather, this is an emotional moment for me." Surprisingly Priyanka Gandhi managed to pull more crowd than Uttara Pradesh CM Adithyanath.