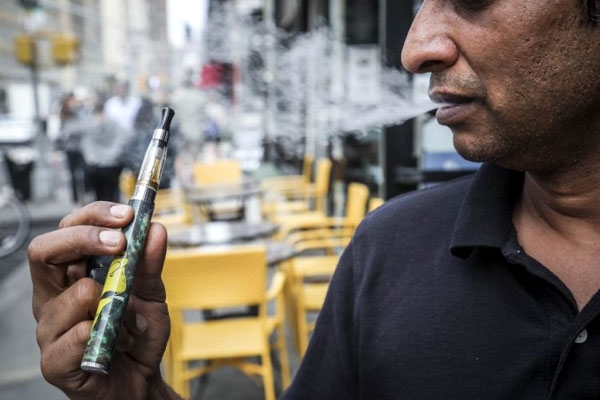 (Image source from: Yahoo Finance)
The Union government on Wednesday approved an ordinance to put a ban on the manufacture and sale of e-cigarettes in the country.

Speaking to the media, Finance Minister Nirmala Sitharaman said that the Union cabinet approved the ban on production, manufacture, import/export, transport, sale, distribution, storage and advertisement related to e-cigarettes. And, they were also listed as non-cognizable offenses.

According to the draft ordinance, violation of the norms can result in a fine of Rs 1 lakh, one-year imprisonment or both. If the offense is found to be repeated,  the punishment is higher with three years imprisonment and a fine of Rs 5 lakh.

The minister said e-cigarettes got promoted initially as a way for people to get out of the process of smoking cigarettes. It was meant to be a weaning process to get out of smoking cigarettes. As per reports, many people are no longer using it as a weaning method but some getting into the habit of using e-cigarettes because it's cool.

Emphasizing that e-cigarettes are being sold as trouble-free devices, which can be charged like mobile phones and used easily, Nirmala said:
You don't have a match stick. You can just charge it like a mobile phone. The cartridge that they use can be used and thrown away. It's like a pen. If you don't have cartridges, you can use it like disposable ball pens.
Nirmala noted that there are about 400 brands and more than 150 flavors available in the market, but none are produced in India. She stated that the odorless quality of e-cigarettes is pulling in the youth to use it.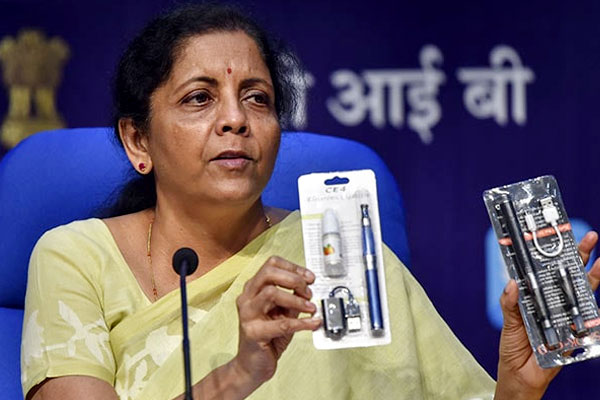 (Image source from: NDTV.com)

She said that the Union government had made up its mind to ban e-cigarettes in order to avoid risking the health of the youth.
Studies have shown that the smoke, which is exhaled from e-cigarettes, contain high levels of nicotine and this affects people who passively smoke it on a much larger scale. It has already caused concerns in the US and several European countries.
As of September 17, about seven people had lost their lives in the United States because of a vaping-related illness.

Nirmala said the cabinet thought it's time to immediately make a decision so the young people's health is not at risk. An ordinance has been passed and the issue will be raised in the Parliament.

The Union government's decision comes after several states including, Punjab, Maharashtra, Karnataka, Kerala, Bihar, Uttar Pradesh, Jammu & Kashmir, Himachal Pradesh, Tamil Nadu, Puducherry, and Jharkhand had earlier put a ban on e-cigarettes. But then, in spite of the ban, these states lack effective carrying out of the same as the use of e-cigarettes continued to increase.

According to several researchers, e-cigarettes cause an impediment to brain development and learning in young adults and also cause mood swings and anxiety.

By Sowmya Sangam