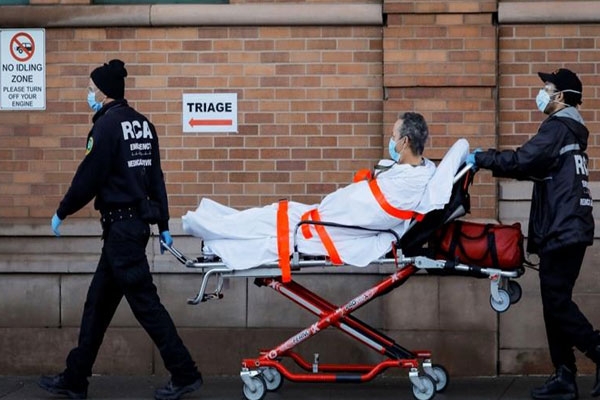 (Image source from: aljazeera.com)
While United States has been planning for a reemergence and re-opening of the economy quite soon, the country reported the highest spike in the number of deaths with 4,491 deaths reported.
The confirmed toll of the coronavirus deaths in U.S has crossed 32,000 already, as per the reports from the John Hopkins University.
As of Thursday, the reports suggested a sharp peak in the deaths reporting 4,491 deaths in a single day, the highest so far.
But, the numbers do include the "probable deaths" associated with Covid-19 that were not included before.
Even New York City reported that they are likely going to add 3,778 new deaths to the coronavirus death toll.
As of Thursday night, the US Centers for Disease Control and Prevention has reported over 31,000 deaths, out of which 4,141 were "probable" deaths due to Covid-19.
U.S currently has the highest coronavirus death toll in the world, followed by Italy and Spain.
The country has already reported over 667,000 confirmed cases till now, and the death toll over 32,000.
The epicentre of the disease in U.S, New York itself has reported over 12,000 deaths.
President Donald Trump has already unveiled the plans of reopening of the economy on Thursday allowing a staggered three phase process.
By Somapika Dutta