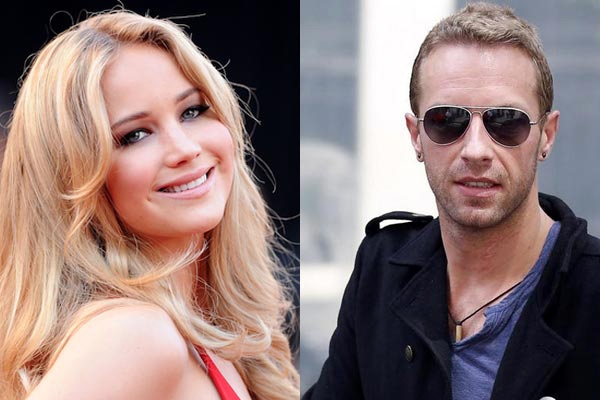 (Image source from: Chris Martin takes Jennifer Lawrence out on a dinner date})
Post her photos leaks, Jennifer Lawrence had been furtively evading public eye until new beau Chris Martin offered to take her out on a romantic date.
The photo scandal failed to freeze the heart of Coldplay's singer Chris Martin who lavished his new lady love, Jennifer Lawrence by taking her on a date at La Dolce Vita in Beverly Hills on Sept. 8th.
There, the lovebirds shared food and a sweet kiss!
Reveals a source, "It is very true that they were laughing and having a great time during their dinner, but it definitely took a romantic turn when Jennifer leaned over the table to get a kiss and was met half way by a waiting Chris."
"That really was the most PDA that was seen during the dinner, but they definitely were having a blast. Plus, the away the seats are they are more like a booth feel so they were next to each other and close," the source added.
Chris Martin and Jennifer Lawrence also had wine on their dinner date. "They had a lot of food, calamari, a couple of pastas, the steak, I don't remember everything they had but I was impressed because they ordered a lot and they finished it all," added the source.
We are truly touched by Chris effort to help Jennifer beat the scandal blues and feel loved all over again.
AW: Suchorita Choudhury