Sushant Singh Rajput Was Depressed Since 2019: His Psychiatrists Say to Police
July 21, 2020 20:33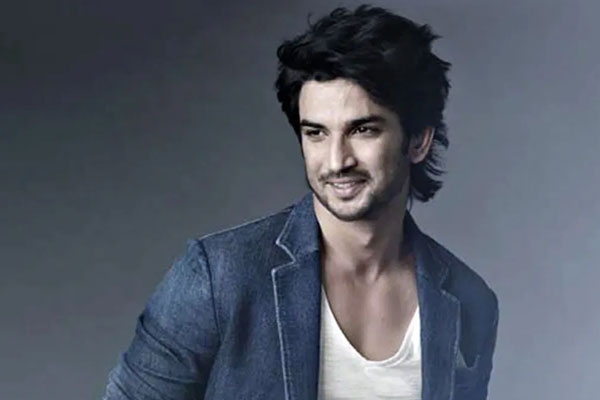 (Image source from: inventiva.co.in)
Bandra Police has recorded statements of 3 psychiatrists and a psychotherapist as a part of their investigation related to Sushant's death.
Though it has been a month since Sushant Singh Rajput's death, Police are still continuing to probe the possibilities of his death. Till now, 35 people have been questioned and their statements have been recorded.
Police have recently recorded statements of 3 psychiatrists and a psychotherapist whom Sushant used to visit for the last six months. The statements were recorded in the span of 3 to 4 days.
The late actor has been consulting these medical professionals for the last six months. Just when his fans felt that Police probe on the actors death has been compromised, the news of Police recording the statements of Sushant's psychiatrists came to light.
One of the three psychiatrists whose statements were recorded revealed that, the actor had bipolar disorder, according to sources, reported DNA.
Meanwhile, the remaining doctors have said that the actor used to lead a stressful life and the exact cause for his depression was not known to them.
An officer who liked to remain anonymous revealed that Sushant had visited each doctor not more than thrice. He also said that the late actor used to change his doctors after two to three visits.
The doctor he had last visited has given him some medicines but the actor took them for only 2 months. He had consulted his psychiatrist over phone during lockdown but reportedly Sushant did not follow the doctor's advice.
Sushant Singh Rajput had been visiting these doctors since November 2019. One of the doctors revealed to the Police that the medication prescribed for the late actor must be taken for longer duration but the actor had quit using them after he started feeling better after few doses.
In recent developments in the suicide case of Sushant, Police said that they would look into monetary matters of his girl friend Rhea Chakraborty and have already investigated on the spending patterns of his cook and his workers.
Today, on July 2, Police have summoned film critic Rajeev Masand to record his statement. The Police would likely question the reviews he gave to the actor's films since the beginning.
Prominent film maker Aditya Chopra, owner of Yash Raj Films too recorded his statement last week.
Rhea Chakraborty has demanded CBI enquiry on the actor's suicide last week. However, Maharashtra minister Anil Deshmukh dismissed her plea saying that local police would be enough to investigate the case.
Sushant Singh Rajput's death has caused major uproar on social media and his fans are still demanding CBI enquiry as they unwilling to believe that the actor could commit suicide. Many people have started to call out Nepotism in Bollywood.
By Gayatri Yellayi