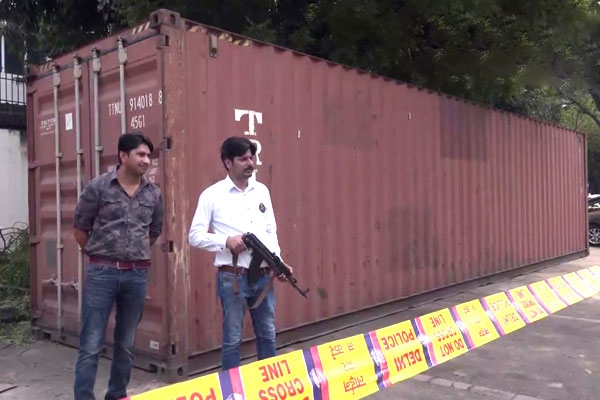 (Image source from: Twitter.com/ANI)
The usage of drugs has increased considerably in the past few years. The Indian cops have been trying their best to eradicate the usage. The youth who got trapped or found using drugs are given counseling. Despite several efforts, there are large amounts of drugs found in the country. In a major drug operation, 350 kg of heroin was seized in Mumbai by the Delhi cops and the traced drugs are worth Rs 1725 crores. The Delhi Police Special Cell from Nhava Sheva port are caught in the neighborhood of Mumbai. The drugs are found in the contraband container had 22 tonnes of Licorice coated with heroin. This is the biggest ever seizure of narcotics trafficking. Licorice is a herb that is grown in the parts of Asia and Europe.
Special Commissioner of Police HGS Dhaliwal told "The value of heroin seized is said to be approximately Rs 1,725 crore. The seizure indicates how narco terror is impacting our country and international players are using different methodologies to push drugs into our country". The Directorate of Revenue Intelligence (DRI) seized the drugs weighing 3000 kg which is worth Rs 21,000 crores in Gujarat in September 2021. The heroin drug was concealed in a consignment that is semi-processed in talc stone in September. Two Afghan men named Rahimullah and Mustafa were arrested after which the consignment was traced. The drugs are being transported to all the neighboring countries.