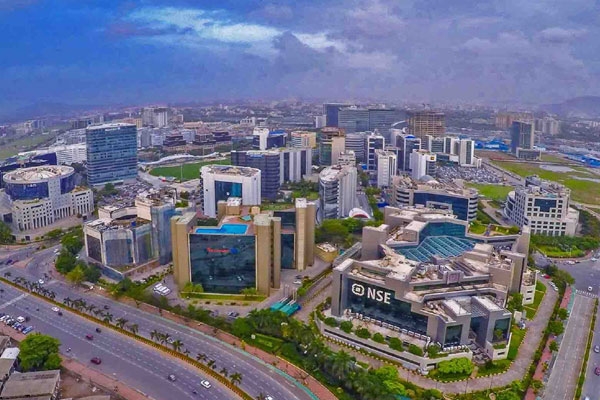 (Image source from: mcmscache.epapr.in)
India has a continuing demand as a preferred destination for global corporate. The Bandra- Kurla Complex (BKC) is one such critical areas for business in Mumbai. The complex provides more than two lakh jobs a year and is a perfect solution to absorb future growth of offices and commercial activities successfully. Even during the pandemic, the complex has showcased tremendous growth and development. The area is a blend of corporate and commercial establishments. The total office space area is large and can accommodate thousands of jobs. The site also consists of a city park which is always swarming with people. Apart from offices, the BKC also houses corporate headquarters of MNC's, clubs, 5-star hotels, convention centers, hospitals, and a 30 km cycle track.
The BKC was specifically designed to build new office spaces to ease Mumbai's burden by de-congesting traffic jams. With the growing success of the commercial activity, in terms of improved infrastructure, increased the number of companies and office spaces, and access to well-connected transport systems, BKC witnessed unprecedented growth in the real estate sector. The combination of private and public sector companies, allowing easy access to permits and collaborations, is another factor that has made this area attractive for companies to set up their offices.
The BKC is a well-planned commercial real-estate site where new office buildings are coming up. This commercial sector has become the dominant point of commercial activities, taking over South Mumbai, which was once the center point for commercial activities.
By Meena Atmakuri