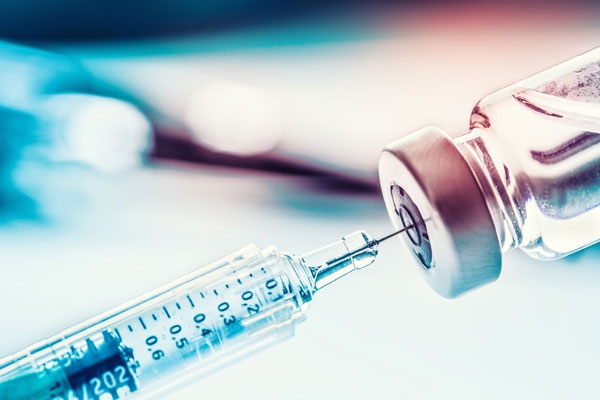 (Image source from: usc.edu)
Not just COVID-19, but Cambridge University is planning to develop a vaccine for all kinds of coronaviruses that spread from animals to humans in the future.
The University of Cambridge on Wednesday confirmed its plans to begin the human trials of a potential new vaccine which has the capability to prevent not just COVID-19 but all the coronaviruses that may come in future that will potentially spread from animals to humans.
This new vaccine candidate DIOS-COVax2 uses the banks of genetic sequences of all the coronaviruses, including those viruses erupting from bats.
Fact: The coronavirus emerging from bats is the natural host of many relative coronaviruses in the world.
Interestingly, this vaccine from Cambridge University has the capability of painless injection into the human body through spring powered jet injection, provided the vaccine must clear all the possible trials in both humans and animals.
Professor Jonathan Heeney from Cambridge said that their approach in developing the vaccine involves 3D computer modeling of the SARS-COV2 virus structure.
This 3D modeling uses the information of the virus itself along with other relative coronaviruses like SARS and MERS.
These relative viruses are mostly spilled over through animals which have the possibility of becoming a pandemic in the future.
He also mentioned that the researchers at the University are using the right and crucial pieces of the virus that can be used to construct the vaccine which will in turn produce an appropriate immune response in the individuals.
The aim of this project is to develop a strategy that targets those domains of the viruses that are crucial for docking with a cell while avoiding those parts of the virus that makes it worse.
His team has developed libraries of computer generated antigen structures which are encoded with synthetic genes that can train the human immune system to target key regions of the virus and produce beneficial anti-viral responses.
These immune responses include the neutralizing antibodies which can block the virus infection and the T-cells and also are capable of removing the virus-infected cells.
This strategy of dealing with the immune system is called a Laser-specific computer generated approach which will avoid the adverse effects that can be triggered by the recognition of the wrong parts of the coronavirus' surface.
Most research groups that have developed the vaccine for coronavirus til now may be unsuitable for vulnerable and elderly people and may produce side effects. However, the need of the hour is a vaccine and so they must be produced.
However, the vaccine from Cambridge which uses the synthetic DNA to generate an immune response is custom designed for complex viruses like coronavirus. If successful, the vaccine will not only show effective results but will also prove to be safe.
The vaccine will also some for a very low cost so that everyone can avail of the benefits.
By Gayatri Yellayi