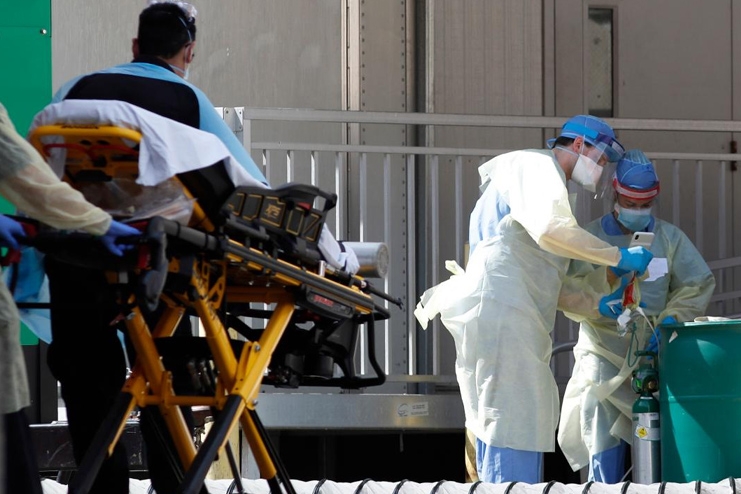 (Image source from: foxnews.com)
It is not new news that New York has been the worst hit in the United States because of the coronavirus pandemic.
The genome scientists who have been looking into these sequences and cases have reported saying that it is likely that majority of the cases in New York have emerged from people travelling from Europe.
The researchers stationed at the NYU Langone Health stated saying that they have analysed samples of 75 covid-19 patients from the New York area last month.
Adriana Heguy, director of the Genome Technology Center at the medical center reported saying that around two-thirds of the sample have been found to be of Europe descent. The reports further state that it is likely that the virus has been imported from the UK and several other countries including France, Austria and even Netherlands.
The genome sequences have been found to have amazing results in helping understand the spread of the virus by looking into the small mutations happening in the gene sequence of the pathogen as it is transmitted from one person to the other.
In case of the novel coronavirus which come with over 30,000 genetic bases, it has been found to mutate twice a month.
These small mutations have no impact on the potency of the virus. But, these mutations are very important for pointing out the genetic detectives to chart the shift that happens over the course of time. This helps the scientists get a better understanding of how the virus spreads over time.
One of the very first cases that Heguy and her team isolated belonged to a woman from Long Island with no primary reports of travel. But, upon inspection, the researchers found that the viral genome found in her body was similar to a strain that was circulating in England. That clarified the fact that the patient had been in contact with someone who contracted the virus in UK and brought it to US.
The findings further suggest that even after travel lockdown and ban from China, the virus kept on spreading in New York from the people who have been travelling from Europe.
But, that doesn't mean that every single case is of Europe origin. There have been some which reported US origin of the case.
The NYU genome centre had been working on focusing the sequencing of the common diseases like cancer and the heart conditions. But, the teams there have not channelled their focus on the situation of Covid-19.
Heguy stated saying, "We basically turned our labs into Covid-19 labs overnight. That is all we are doing right now."
By Somapika Dutta