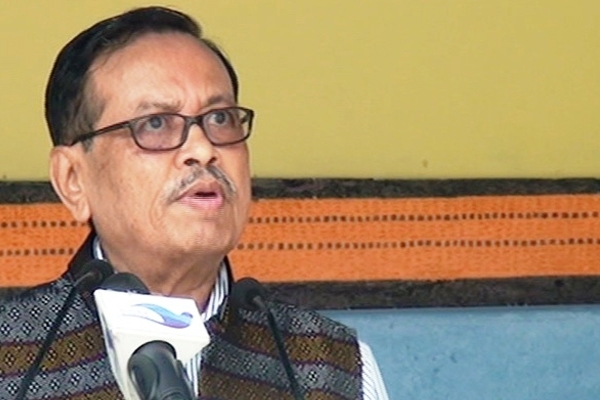 (Image source from: Governor of Arunachal Pradesh says)
J.P. Rajkhowa, Governor of Arunachal Pradesh, has said on 15 January 2016 to President Pranab Mukherjee in his four page report that the former Chief Minister, Nabam Tuki, was accused by three dissident MLAs of "engaging with the National Socialist Council of Nagaland-Khaplang [a terrorist outfit]."
The Governor even accused Mr. Tuki of "encouraging indiscipline, lawlessness and politicking by government officials by inciting, provoking and funding Nyishi Elite Society, an apex communal organisation of Nyishis, mainly comprising government officials."
On the basis of this report, following 15 similar reports from the Governor since September 2015, the Union Cabinet decided for the recommendation to President's rule on Sunday. A total of 12 points were made in the report by the Governor, advocating President's rule in Arunachal Pradesh.
The report was titled "Failure of constitutional machinery in the State of Arunachal Pradesh."
The report said, "The State is virtually being run by a minority government for the past several months.
"The Chief Minister and Ministers are publicly assailing and condemning the Governor by issuing press statements…"
Mr. Rajkhowa said in the report to President Pranab Mukherjee that, "The law and order situation has been deteriorating every passing day, and there was a total collapse of the law and order machinery on December 15, 16 and 17 in particular when no semblance of State government was seen. Only anarchical situation prevailed."
The Governor said in the report that he was abused, scolded by threatening words. Ministers tried to physically assault him, said the Governor. He said that he was rescued on 15 December 2015 by his alert staff.
-Sumana