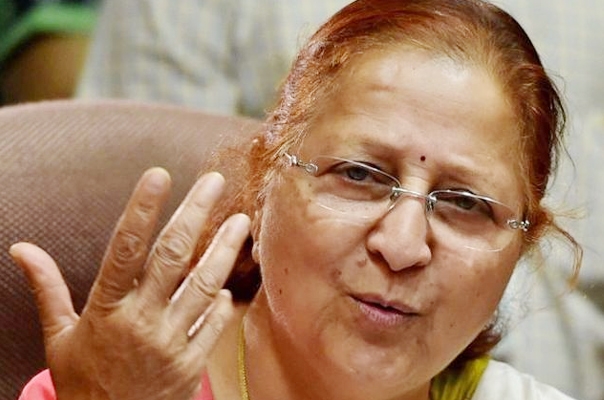 President Pranab Mukherjee will inaugurate a national conference on \\\'Women Legislators, Building Resurgent India\\\' at New Delhi on today. The conference intends to hone the skills of legislators to perform their legislative and non-legislative roles with greater effectiveness, will be addressed by Vice President Hamid Ansari and Prime Minister Narendra Modi.
Lok Sabha Speaker Sumitra Mahajan said that the two-day conference will provide women legislators a platform to interact with their counterparts from across the country, as also women union ministers, chief ministers, MPs and eminent women from the judiciary and the bureaucracy.
The conference will have three sessions - contributing to social development, contributing to economic development and contributing to better governance and legislation.
Bangladesh National Assembly Speaker Shirin Chaudhury, Congress president Sonia Gandhi, External Affairs Minister Sushma Swaraj and Minority Affairs Minister Najma Heptullah will also address the conference. Former president Pratibha Devisingh Patil will address the valedictory session.
Former Lok Sabha speaker Meira Kumar, Nationalist Congress Party MP Supriya Sule, Women and Child Development Minister Maneka Gandhi, Human Resource Development Smriti Irani, Gujarat Chief Minister Anandiben Patel, Food Processing Industries Minister Harsimarat Kaur Badal, Commerce and Industry Minister Nirmala Sitharaman, former Delhi chief minister Shiela Dikshit and Water Resources Minister Uma Bharati, will also be part of teh conference.
The conference is expected to be attended by more than 300 women members of Parliament and state legislatures and legislative councils, union ministers and chief ministers. Mahajan said that the conference will equip women legislators with latest knowledge in relevant areas and motivate and guide them in their twin roles as legislators and as agents of socio-economic progress.
By Premji