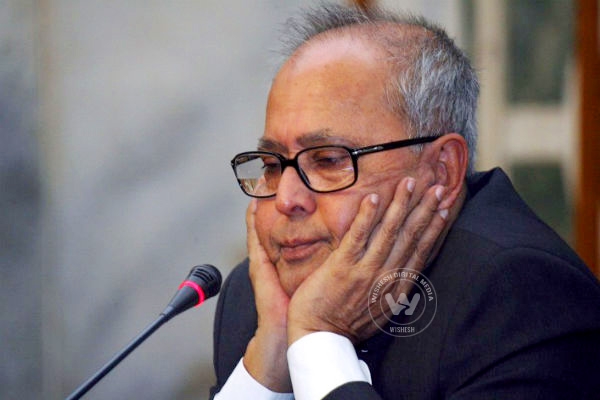 (Image source from: Is Pranab Mukherjee trying to fit into Modi bandwagon? })
Prime Minister Narendra Modi has made Twitter the official communication channel of the BJP and his government. Much before the BJP had been voted to power, the party leaders had embraced social media to communicate to the people of India. After being sworn in, PM Modi saw to it that all his ministers adopted the social platform to communicate with people.
The latest to join Narendra Modi's bandwagon is President Pranab Mukherjee. The President made his Twitter debut on 1 July,2014 late afternoon. With this step, Pranab Mukherjee became the first President of India to have a Twitter account.
His Twitter page @RashtrapatiBhvn got more than 10.5k followers within few hours of going live. The official page will be handled by the President's Secretariat, with every tweet going under his signature.
Taking cue from US President Barack Obama, who uses social media as a platform to initiate change in the country, PM Modi took to the micro blogging site much before the 2014 general election. In fact, Narendra Modi became the epitome of tweets and hashtags much before the country went into polls.
Most Indians will agree that Social Media should get 50% credit for Narendra Modi's massive victory in the recent elections. But after assuming office PM Modi upgraded his account to @PMO.
It's not just Modi who keeps updating his Twitter account with selfies, his trips or posting tweets about the new government's developments. Recently, the Information and Broadcasting Ministry (I&B) asked the Defence Ministry to increase its visibility on social media so that people are aware of its activities.
After more than one month of the new goverment coming into power, almost all its ministries and ministers have beefed up their social presence.
And now the country's first citizen Pranab Mukherjee is on Twitter. President Pranab Mukherjee is definitely taking the recent devolopment on his stride.
After all it won't do to have a square peg in a round hole.
(Picture Source: st1.bgr.in)
(AW: Pratima Tigga)