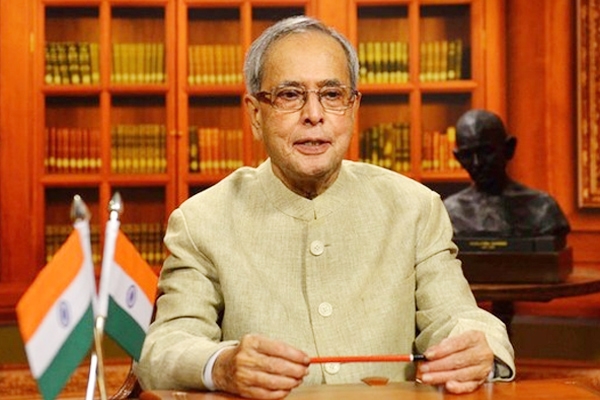 (Image source from: President Rule in Arunachal Pradesh)
On Tuesday, President Pranab Mukherjee approved the recommendation of the Union Cabinet for the imposition of President's rule on Arunachal Pradesh. The assent came from him after the hosting of the traditional 'At Home' or reception for French President Francois Hollande at Rashtrapati Bhavan, as part of the Republic Day celebrations.
According to sources at Rashtrapati Bhavan, Mr. Mukherjee signed as he was satisfied that there is uncertainty in the Government at the boarder state, as the law and order situation was out of control. Rajnath Singh, the Union Home Minister, met the President earlier to explain the reasons supporting the recommendations.
Kiren Rijiju, an Arunachal Pradesh MP and Union Home Minister of State, was quoted by The Hindu as saying that one of the compelling reason for the imposition of the President's rule is that the expiry of deadline for an assembly in Arunachal Pradesh was on January 21, even though the rule asks for a meet at Assembly every six months.
Mr. Rijiju said, "The Governor [Jyoti Prasad Rajkhowa] has been sending multiple reports that even the Raj Bhavan was not safe and had been seized by Congress MLAs and there was no law and order in the State."
Two retired civil servants named, G.S Patnaik and Y.S Dadwal, were appointed by the Ministry of Home Affairs as advisers to the Governor.
Supreme Court agrees to here Congress' plea
The Supreme Court has nodded to here Congress' plea at 2pm today, challenging the President's rule in Arunachal Pradesh. Congress in its petition has accused 'the Governor of working at the behest of the Centre to topple its government'.
The President's rule in Arunachal Pradesh was dubbed by the Congress as 'murder of democracy' by the Centre led by BJP besides accusing it of 'power misuse'.
However, the Congress was slammed by the Centre for challenging the decision of the President, saying that the government had done its job to save people from the failure of the Congress in governing the state.
-Sumana