Former President Pranab Mukherjee put on ventilator support after Brain clot surgery
August 11, 2020 17:13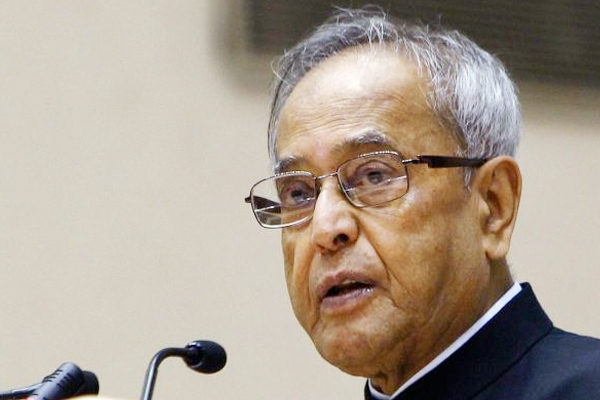 (Image source from: kalingatv.com)
Pranab Mukherjee had tested positive for COVID-19 on Monday and was admitted to hospital where he had to undergo a brain surgery.
Former President Pranab Mukherjee was admitted to Army Research and Referral hospital early in the day of Monday after he tested positive for coronavirus on the same day.
He took to Twitter and said that while he went to the hospital for a normal procedure he was declared that he had contracted coronavirus and asked people who met him since the last 10 days to isolate themselves and undergo COVID test.
Later in the day on Monday itself, Pranab Mukherjee had to undergo a brain surgery for the clot of blood in his brain. He was later shifted to ventilator support upon completion of the surgery.
However, his health condition as of now is unknown and his well wishers are wishing him speedy recovery.
The Rashtrapati bhavan tweeted by saying that President Ram Nath Kovind had called Sharmistha Mukherjee and enquired about the health condition of her father after he was admitted to the hospital on Monday.
Ram nath Kovind also wished the former President a speedy recovery.
Defence Minister Rajnath Singh visited the Army Research hospital where the former President Pranab Mukherjee was admitted and had met the doctors treating him to enquire about his health condition.
Rajnath Singh prayed for his well being and wished him for speedy recovery on twitter.
Congress leaders Rahul Gandhi and West Bengal Chief Minister Mamata Banerjee too wished Pranab Mukherjee for a speedy recovery.
Mamata Banerjee said that she is concerned about the health of former President and wished he got well soon. She took to Twitter to express her concern and wrote that her prayers are with his family during this tough time and wished him a speedy recovery.
Earlier in August, BJP Home Minister Amit Shah too tested positive for the virus and was admitted to the hospital.
Karnataka CM Y S Yeddyurappa and also former Karnataka Chief Minister Siddaramaiah too tested positive for the deadly coronavirus and we're admitted to hospital.
India's COVID-19 cases have crossed 20 lakh mark and the recoveries have crossed 15 lakh. Luckily, India is witnessing high recovery rate and also there are more number of asymptomatic patients than symptomatic ones which cuts down the risk of infection spread in the country.
By Gayatri Yellayi