(Image source from: Why are you not getting enough sex?})
Has your sexual life taken a serious beating? If so, fret not. You ain't the only guy under the sky facing the lack of libido. Blame it on your weight or technology overload, there are endless reasons why you have been not getting enough sex of late. Pick your cues and learn how to deal with them as well.
Don't judge yourself
If the thought of you being overweight, underweight or not having a body like Adonis is refraining you from rocking the bed, know that women barely bothers about these things. If she has agreed to hit the sack with you, then she doesn't really care about your vitals. As long as you are good, she is happy. And as long as you please her, there is no reason why your sex life should take a beating.
In dumps
Being down in the dumps can hit your desires in a big way. Men tend to isolate themselves when down and out. The isolation culminates into depression and derails sex life completely. It is important to realize that tough times won't continue forever. It's best advised to consult a psychotherapist if required. Working out can also be a great stress buster. Additionally, that can boost your libido too.
Jacking often
Masturbating is good as long as you aren't overindulging. Jacking off often can kill your sexual life completely. Once you get into the viscous habit of satisfying yourself on your own, real sex doesn't appeal anymore, derailing your sex life. Keep a check on your habit and indulge in a twosome rather than going for a solo act all the time.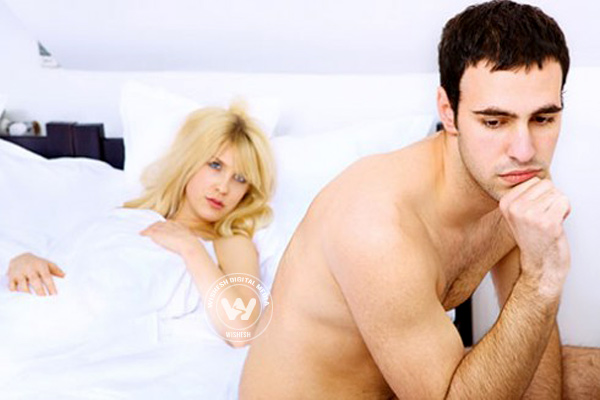 Too many extra hours
Extra hours at work might get you a few perks, but spending more time at work than home can seriously impair your intimate life. Extended office hours, commuting to work and pressure to perform better can be a real dampener for your sex life. Just judicially half your time between work and leisure. Remember: you work to live not live to work.
Hooked to porn
Many women complaint that their partners aren't interested in real action as they are hooked to porn.
Porn addiction can send your sex lives spiralling down. Instead of whiling away all your time in front of some xxx films, try and use that time to make quality moments with your partner and see yourself get rewarded for this in a never before way.
AW: Suchorita Choudhury