4 Common Kinks and Fetishes You Need To Know to Spice up Your Bedroom Activities
July 25, 2018 12:21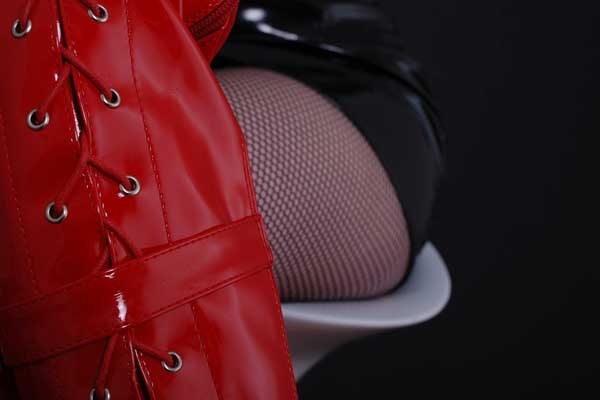 Kinks and fetishes, with their growing popularity, are becoming very mainstream. But, even with the same, the sub-cultures and the associated community have their own set of rules and guidelines which can definitely leave you astonished, intrigued and curious all at the same time.

While many people often tend confuse kinks and fetishes as synonyms, they are two completely different realms when it comes to the meanings behind them. Kinks, are regarded as the sexual activities which fall outside the commonly accepted realms of society accepted sexual activities. Fetishes, on the other hand, are regarded as a form of attraction to any inanimate object or even body part.

In this article, we will delve into the top 4 kinks and fetishes that you can opt for to spice up your sex life.

Bondage

Bondage is a part that falls under the category of BDSM and is considered as a form of restraint. While some people in the relationship like being tied up, some enjoy the thrill of watching their partner lose their inhibition in the process of getting tied up.

One can tied their partner's wrists or even legs, as per their preferences.

Dominance

Dominance, or sometimes known as Dominatrix is yet another realm of kinks and fetishes where a person dominates their partner in the bedroom. The dominant person in the arrangement revels on gaining control on their submissive in the relationship.

There are some people who often like to switch between their dominant and submissive roles and are termed as "switch". If you are familiar with 50 Shades of Grey, which is exactly what the theme of this particular sexual kink is.

Foot fetish

This is one of the most common types of fetishes. In this kind of fetish, one tends to enjoy majority of their sexual acts in the bedroom involving their partner's foot. They can even go to extent of even worshipping their partner's foot – kissing, caressing or even massaging their partner's feet.

Roleplay

If you are tired with the common vanilla sex, roleplaying is one of those kinks that can spice up your sex life. In this kink, the partners put up a costume and play the role of the costume they are wearing. Some of the common kind of roleplay costumes include doctor/nurse, boss/secretary etc.

These are the top 4 kinks and fetishes that every couple could easily opt for if they are looking for ways to spice their sexual life. The involved communities explore way more kinks along with fetishes that you couldn't even imagine of. Let go and try any of these and see if it makes any changes in your sex life.
-Somapika Dutta