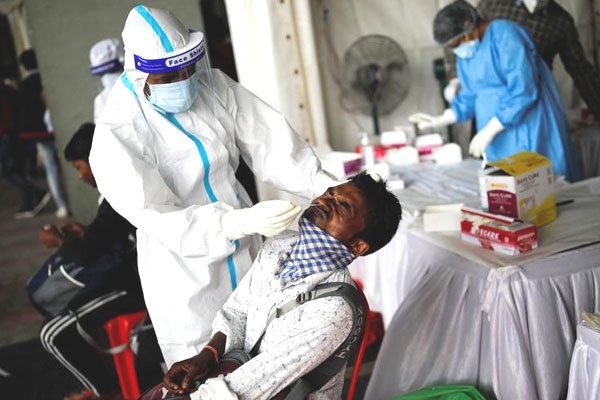 (Image source from: Reuters.com)
The second wave of coronavirus had a toll across the country and crores of Indians are shattered. Lakhs of deaths are reported and the wave reached the peaks in the first week of May and more than 4 lakh cases are reported in a single day. The tally slowed down and the second wave is rock steady for now. A total number of 40,000 cases are reported on a regular basis in the country for now. The total reported cases after the second wave commenced crossed 2 crore mark by Sunday in the country. The rate of decline is slightly better in the recent weeks and it is 5.5 percent in the last one week. In the last one week, India reported 2.7 lakh cases and the previous week count is 6.5 percent.
The fatality rate in the second wave of coronavirus is 1.28 percent as per the reports from the Union Health Ministry. The fatality rate during the first wave is 1.41 percent. A total number of 2,56,931 deaths are reported in the second wave of coronavirus which 62 percent of the total deaths reported after the coronavirus started in India. The total death toll in the country due to the Covid is 4,14,129. The second wave accounts to 64.3 percent of the total reported cases in the country. The second wave of coronavirus started on March 1st and the total cases due to the second wave crossed 2 crore for now. There was a huge scarcity for hospital beds and oxygen cylinders during the second wave.
The vaccination drive too happened on a snail pace in the country and the government of India was criticized badly for their move. The health experts are warning of a possible third wave from the last week of August or in September considering the trend in the western countries. The experts asked the people to be extra cautious and follow all the social distancing guidelines without fail when they are in public.