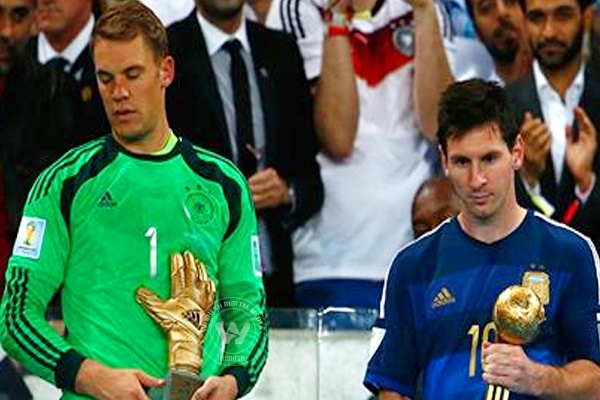 (Image source from: Messi didn't deserve the Golden Ball?})
World Cup 2014 is over and Germany defeated Argentina with a 1-0 score in extra time. Though Argentina lost the world cup but its star player Leonel Messi was presented the Golden Ball award.
Fans of Messi are delighted that their star has got a consolation prize. But there are some who think he does not deserve the Golden Ball award. They believe that it's a marketing strategy seeing his popularity.
The Facebook page of Guardian sport quoted Diego Maradona who critisised FIFA for awarding Messi with the Golden Ball. It quoted Maradona saying that the move was a "marketing plan".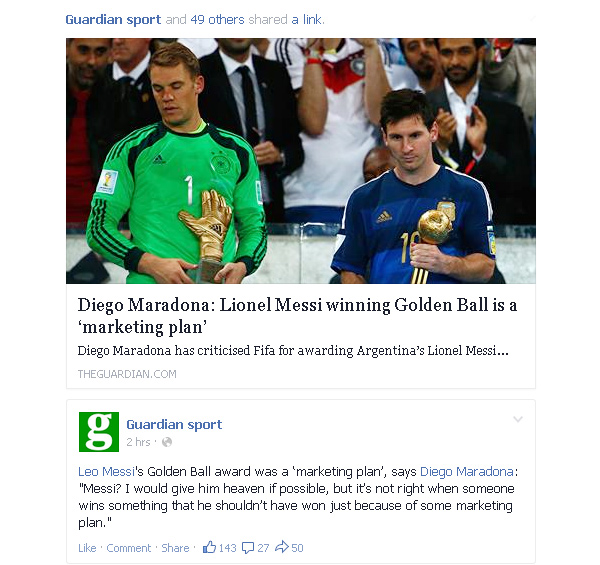 Facebook post of MetallheAd Mike said: "FIFA granted him that award just to maintain his class, career and as a consolation."
Mike says that the FIFA Worldcup has become more of a fancy TV show, filled with fake women (whom he calls bitches), bitching and whining about players like Leonel Messi or Ronaldo.
His advise to people is to watch football only if you like the game.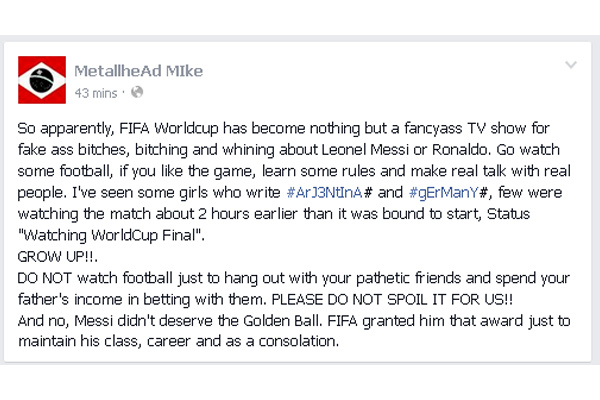 (With inputs from Facebook)
(AW: Pratima Tigga)