(Image source from: Wonder goalies of World Cup 2014 so far})
In the 44 adrenaline pumping matches played in the World Cup stage in Brazil so far, a whopping 127 goals have been scored so far. Whoa!
Now, one would expect the forwards, mid-fielders and defenders to walk away with all the laurels for the feats? Not quite so.
The goalkeepers too have been heroes in some of the matches, if not all. In this ongoing tournament, we have seen a few keepers dive into the limelight and earn kudos for their fantabulous manning of the goal post.
Mexico's Guillermo Ochoa and Ecuador's Alexander Dominguez ensured that their matches against Brazil and France ended in goalless draw. With the math indicating an average of three goals per match, isn't this a jaw-dropping feat?
Ochoa dropped all jaws when he 'flew' across the lengths of his post to deny any goals to Neymar, Oscar and the rest of the Brazil's squad. His herculean effort against Croatia and Mexico were equally praiseworthy.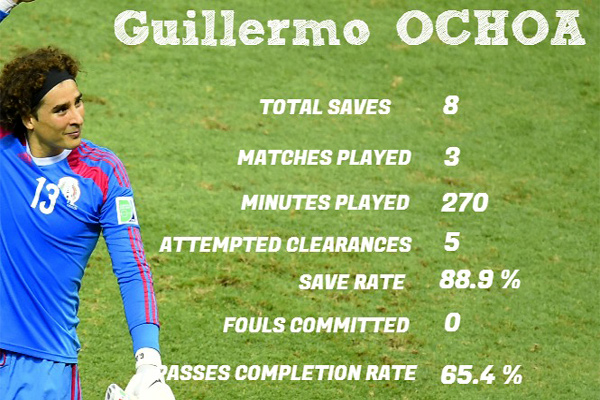 Nigeria's Vicent Enyeama kept a Clean sheet for 183 minutes before he was surpassed by 'Best Player in the World' Lionel Messi. This goalie has saved 17 goals in the three group stage matches that Nigeria has played so far. Had he let go even 1/4th of those chances, Nigeria probably wouldn't have advanced to the Round of 16.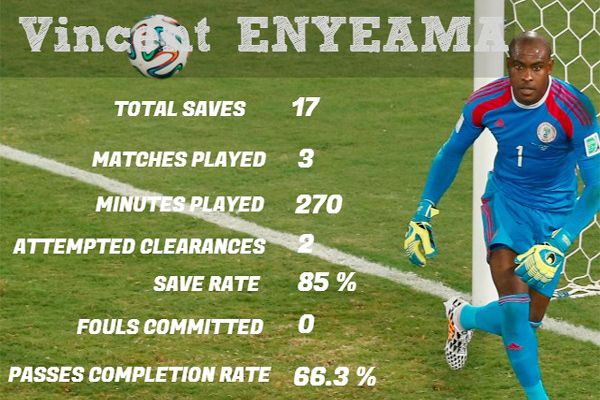 During the France-Ecuador game, the commentator said "France should have scored at least 7-8 goals in the second half itself by now," when the scoreline read 0-0 says heaps about how Dominguez manned his post.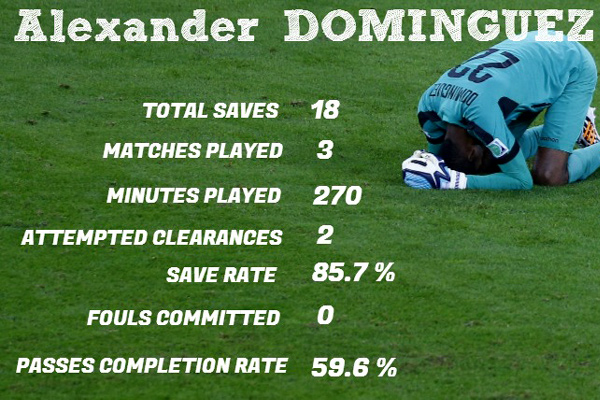 AW: Suchorita Choudhury