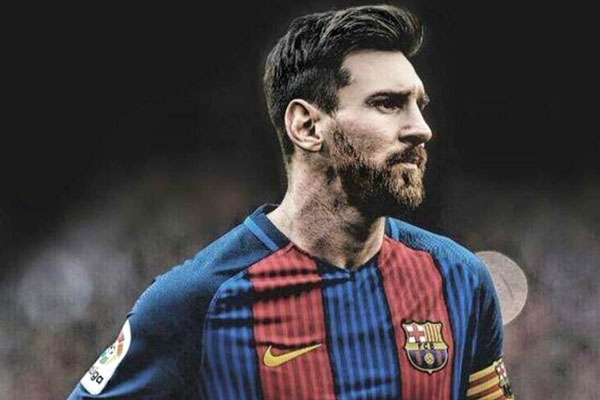 (Image source from: wallpaperaccess.com)
Lionel Messi's 492 million Pound contract has leaked to the public. The contract is a move for the player from Barcelona to Manchester City and Paris St-Germain.Barcelona states that they will take appropriate legal action for the player against the Spanish newspaper El Mundo for publishing the details of the contract and for leaking all classified information to the public.
The Barcelona team has denied all statements of taking any responsibility for publishing the document to the paper or any other source.
According to the newspaper El Mundo, Messi's four year contract was worth an estimated 55,52,37,619 Euros until 30 June 2021. This means, if calculated, this 33 year old star football player is earning around 123 million euros a season.
FC Barcelona stated that they regret the publication and will be taking legal action against the newspaper El Mundo, for any damage that the paper has caused as a result of the publication. The team also shows absolute support for Messi, especially when there are publications trying to attempt to discredit his image and damage his relationship with his team and members as he has always worked extremely hard at becoming one of the best football players in the world.
Argentina international joined Barcelona when he was only 13 years old.
It is uncertain as to whether he will remain in FC Barcelona once his contract runs out in the summer. While playing in Barcelona, Messi had won 10 La Liga titles. He had also won the Champions League four times and he was awarded the Ballon d'Or for best player six times.
Messi has described this statement as a disaster and has not provided the media with any information on what his future plans for his career will be.
By Meena Atmakuri