(Image source from: Neymar jerseys)
12 days into the game and crazy soccer fans are going bananas celebrating, cheer and enjoy the ongoing FIFA World Cup 2014.
From painting nails and face in flag-themed hues to dressing up dogs in Neymar jerseys to heating up things in bed with Brazil-inspired condoms, the football frenzy is at its full display here. And it isn't for the sport fanatics alone.
That's right! From pet owners to fashionistas to love-struck fans, everyone has found their own ways to sport their favorite team colors, be it through Brazil football kits for dogs, soccer-inspired designer clothes for women and caipirinha-flavored condoms for couples.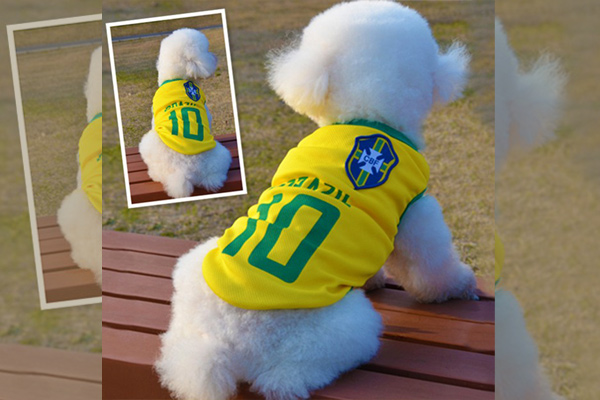 Sao Paulo is teeming with World Cup souvenirs — from the kitschiest to the most fashionable — from upper-class neighborhoods to bustling street markets.
While one pet store is selling a yellow, round doggie poop bag dispenser with a football printed in the middle, some other stores have put $14 yellow dog shirt with the number 10 printed on the back — a tribute to Brazil's star forward Neymar.
A nail salon is doling out huge discounts to anyone wanting a Brazil manicure — to paint nails in yellow, green and blue. A manicure with two nail appliques goes for $13.
Local fashion designers have joined the party too, making blouses, purses and dresses for women who want to show team spirit without having to wear a football jersey.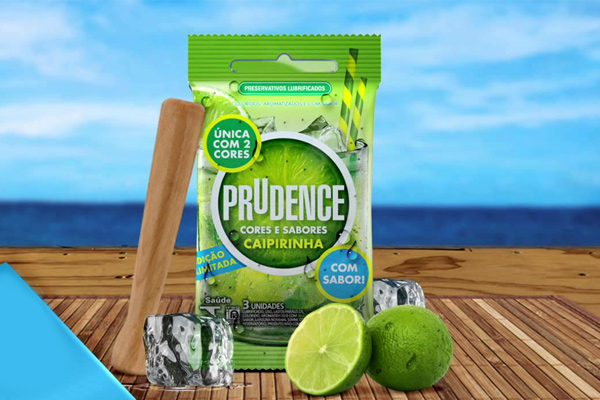 Not just that, the love of country has even made it into the bedroom.
DKT International, a US-based non-profit that promotes family planning and HIV prevention, has sold a whopping 2.1 million condoms flavored like caipirinha, Brazil's famous cocktail so far.
Being sold under Prudence brand, the yellow condom with a green tip sells for $1.40 for a pack of three.
You can pick the kitschiest and cheapest World Cup souvenirs in Sao Paulo's busy March 25 Street, where outdoor market stall owners sell $5 harlequin hats, mohawk wigs and ear-piercing vuvuzelas.
AW: Suchorita Choudhury