(Image source from: Justin Bieber strips down to his underwear at a fashion event})
What does Justin Bieber do when in doubt? Simple, he strips!
That's right! Bieber boy, who made a surprise appearance at Fashion Rocks - an annual international charity fundraiser event that stages world's top designers and live performances by some of music's who's who — in Brooklyn last night apparently received a cold welcome.
The "Baby" crooner, who went up on the stage to announce Rita Ora's performance, was apparently booed down by the audience, for whatever reason. But Biebs wasn't the one to take things lying down. So he went ahead and stripped off to give the crowd a full view of his ripped bod.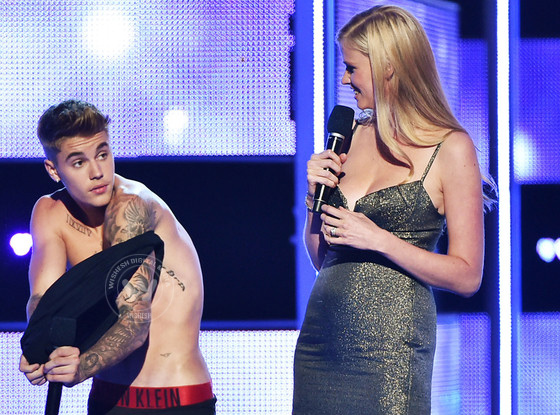 He unbuttoned his blue blazer, removed his shoes and socks, pulled down his pants and black tank top and gave the screaming audience a nice strip show. Apparently, he landed on stage in nothing but his tight black Calvin Klein boxers. He then asked the crowd, "Is that better?"
After the event, J.B. tweeted, "Good times tonight. Thanks for having me tonight #FashionRocks. #mycalvins :)," and also shared a fan's Vine video of his little striptease.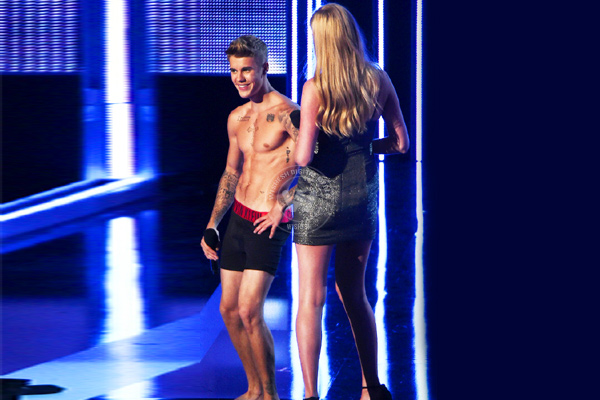 "Grandma always said kill 'em with kindness...and then strip on live national tv. Lol," he joked.
Bieber surely knows how to turn boos into wows, doesn't he?
AW: Suchorita Choudhury