(Image source from: Justin Bieber on a Super Bowl partying spree})
If there is a party happening anywhere in the town, Justin Bieber has to be there!
The 19-year-old singing sensation rolled in at Maxim's "Big Game Weekend", a little after midnight with his entourage, dressed in a hoodie, hat and sunglasses.
Needless to say, controversy's favorite child drew a big berth, with girls and hordes of other guests thronging at him to get a glimpse of their favorite controversial star.
Thanks to Bieber's six-seven massive bodyguards, who effectively kept the crowd at bay.
Bieber chatted up many blonds and brunettes at the SuperBowl event.
"He would point to a girl he liked and the bodyguard would let her into the booth," the partygoer reveals. "At one point, it looked like he was exchanging numbers with one of the brunettes."
Though Bieber wasn't seen drinking, "there was plenty of booze on the table." He left around 3:30 a.m.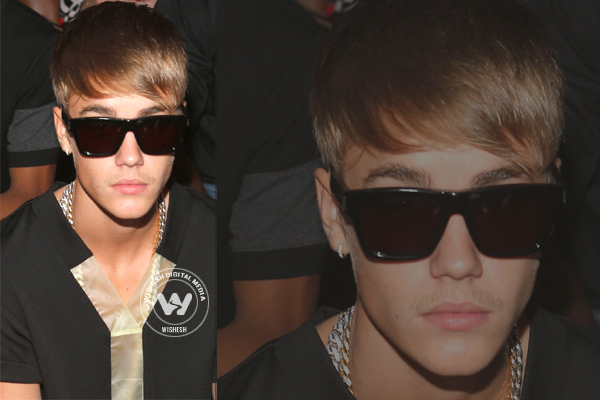 The next night, he hit up the 11th Annual "Leather & Laces" Super Bowl party, presented by Robert Graham and Barracuda Networks, held at the Liberty Theater in Times Square.
Bieber showed up at 3.30 a.m. and was whisked upstairs into a VIP cabana. A source says he "seemed to be in great spirits" in spite of the "large crowd" gawking at him.
Bieber was "extremely nice to everyone and did not drink," the source says.  Bieber left when the party ended at 5 a.m.
Meanwhile, the teen sensation is once again grabbing headlines after his photos enjoying a stripper's nipple splashed across the Internet over the weekend. Wonder, how many more shocks await Belieber's fans out there.
AW: Suchorita Choudhury