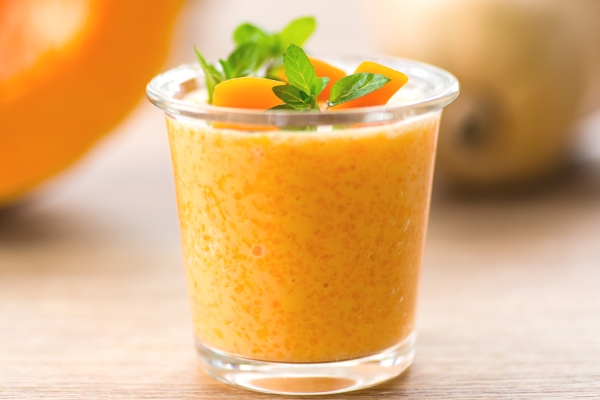 Summer is the time to relish mangoes! Here is an easy, healthy and delicious recipe of a smoothie with mangoes and almonds that is low in fat and nutritious. Check out the recipe to give a yummy surprise to your dear ones and guests.
Ingredients
Mangoes: 1 (chopped)
Cardamom: 1 tsp
Almonds: few (chopped)
Sugar: 2 tbsp
Ice cubes few
Mint leaves for topping
Preparation method
Peel and chop mango into pieces.
Crush Cardamom, add chopped mango, almonds, sugar and ice cubes into the blender.
Blend until smooth.
Transfer into mugs or glasses and top with mint leaves.
Serve fresh.
Sumana