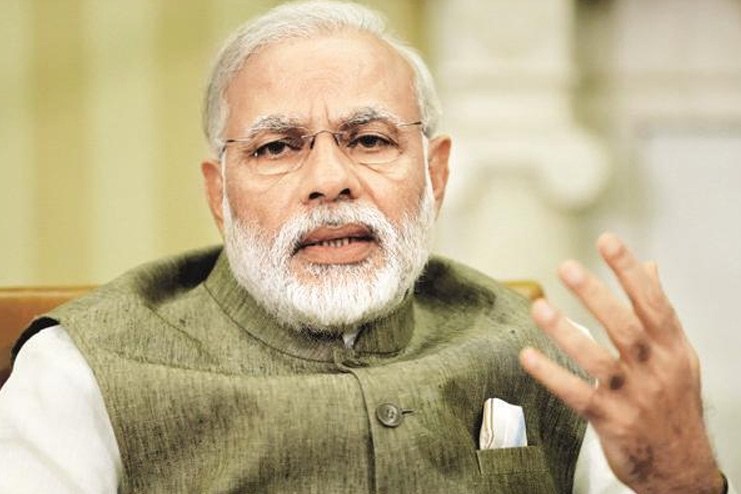 (Image source from: livemint.com)
The Prime Minister Narendra Modi unveils the plaque to mark the serving of 3rd billionth meal by Akshaya Patra Foundation at Vrindavan Chandrodaya Mandir, Uttar Pradesh.
The occasion is to commemorate the serving of 3 billion meals by the foundation
The Prime Minister served the 3rd billionth meal to underprivileged children from schools.
Speaking to gatherings PM Modi said that Prime Minister Narendra Modi today said that good nutrition and healthy childhood is the foundation of New India.
PM Modi said, "Government has given special focus on nutrition, vaccination and sanitation for children with schemes like National Nutrition Mission, Mission Indradhanush and Swacch Bharat Mission.
He said, many lives will be saved with the National Nutrition Mission reaching every mother and every child.
The PM said, "Under Mission Indradhanush, 3.4 crore children and 90 lakh pregnant women have vaccinated till now. He said, five new vaccines including the vaccine for Japanese encephalitis which has been affecting children in some districts of Uttar Pradesh have been added in the scheme," he added.
He also said, hygiene is a important aspect to save children.
About Aksaya Patra:
Akshaya Patra serves as an implementing partner of Mid-Day Meal Scheme. 
In its 19-year journey, Akshaya Patra foundation has served mid-day meals to 1.76 million children in twelve states covering 14,702 schools.
The Foundation works closely with the Ministry of Human Resource Development (MHRD) and State Governments to serve quality, hygienic, and nutritious food to millions of children.
Mid-Day Meal Scheme is considered to be the largest of its kind programme in the world. The program aims to boost enrolment, attendance, and retention in schools and to improve the health profile of children in the age group of 6-14 years.
Earlier, PM Narendra Modi also mentioned about Akshaya Patra Foundation said that ,"Akshaya Patra is a social start-up, which has turned into a movement that provides food to school children."
-Sai Kumar