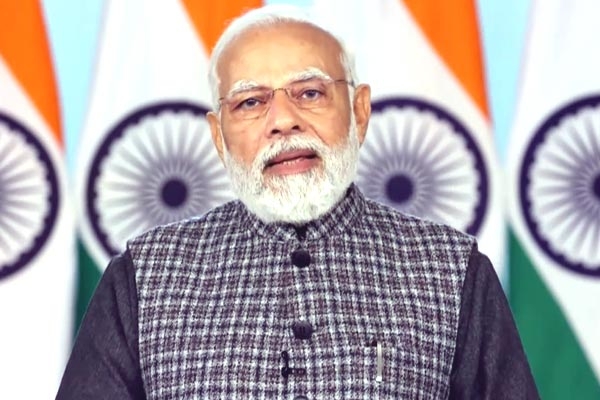 (Image source from: Twitter.com/BJP4India)
Indian Prime Minister Narendra Modi took a direct dig on the opposition parties calling them that they are involved in vote bank politics. He said that there is a new India in the making after the country got independence. He said that there is no discussion about poverty and foreign funds for the country. Narendra Modi paid his visit to Karnataka for the second time in less than ten days as the Assembly elections are scheduled very soon. Narendra Modi inaugurated several development programs related to drinking water and irrigation along with a national highway development project in the state and they are valued at Rs 10,800 crores.
Narendra Modi also laid the foundation stone for the development projects that are valued at Rs 38000 crores in Mumbai. "When there was time to invest on infrastructure, water, power and roads, the opposition parties were keen on vote bank politics. They saw the projects through the prism of converting the votes of a community. The people faced the biggest loss because of this in Karnataka and other parts of the country" told Narendra Modi. Today the Prime Minister will distribute 71000 appointment letters for the new government employees in the country. It is a part of the Rozgar Mela drive.