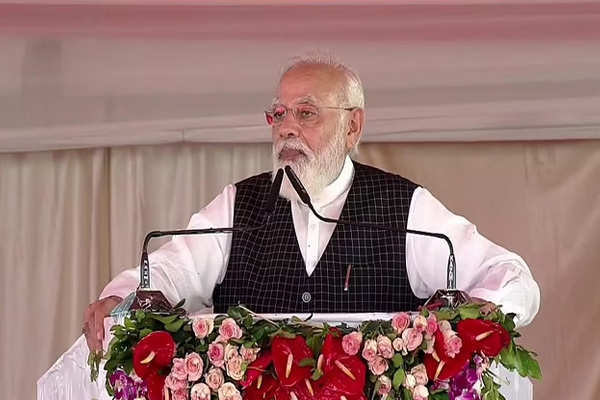 (Image source from: swarajyamag.com)
Indian Prime Minister Narendra Modi launched the Ayushman Bharat Health Infrastructure Mission today which is the largest scheme for strengthening the healthcare system in the country. Modi announced this long ago after the arrival of the coronavirus pandemic. Ayushman Bharat Health Infrastructure Mission was launched in Varanasi which happens to be the constituency of Narendra Modi. Several other development projects worth Rs 5200 crores are launched by Narendra Modi today. Ayushman Bharat Health Infrastructure Mission is a pan-Indian mission and is an addition to the National Health Mission.
The objective of Ayushman Bharat Health Infrastructure Mission is to fill the health infrastructure and set up primary health care in the rural and urban regions of the country. The mission will stand as a support for 17,788 rural health centres and wellness centres of India. 11,024 urban health and wellness centres will be established in the states of the country. People will also have access for diagnostic services througgh laboratories and integrated health labs in all the districts of the country. A national health institution along with four national institutes of virology and a regional platform for WHO South East Asia will be launched. Nine biosafety laboratories and five new regional centre for disease control will be setup.
By Siva Kumar