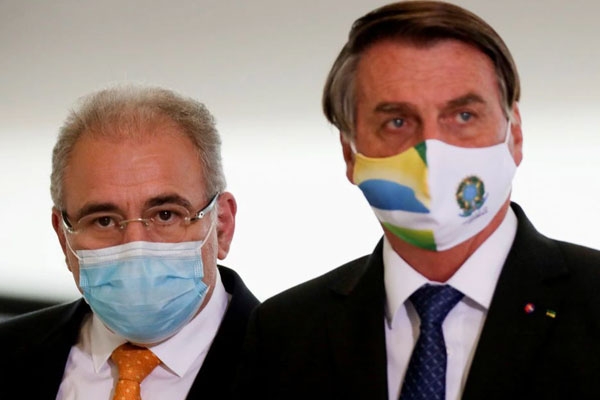 (Image source from: reuters.com)
In a shocking development, Brazil is all set to suspend a whopping 324 million USD vaccination deal with India's Bharat Biotech which is producing a coronavirus vaccine Covaxin. Wagner Rosario, the Head of the Federal Comptroller General (CGU) announced the news saying that the agency will investigate the process. Brazil ordered 20 million doses of Covaxin from Bharat Biotech. The deal was suspended as a preventive measure after ot received several complaints about the irregularities and the higher pricing of the coronavirus vaccine. The final call will be taken after the investigation is completed. Bharat Biotech is expected to issue an official statement about this very soon.
Bharat Biotech which is operating from Hyderabad signed a deal to supply 20 million doses of Covaxin for Brazil and the agreement was made in February. Brazilan Health Regulator, National Health Surveillance Agency (Anvisa) soon rejected permissions to import the vaccination to Brazil. The Health Ministry of Brazil also alerted the President about the irregularities. Health Minister Marcelo Queiroga announced that the investigation is going on. The Ministry said that there are no irregularities in the contract. Brazilian federal prosecutors are investigating the issue about the high pricing of 15 USD per dose. Bharat Biotech said that they have not received any advance payments though the contract was signed. The firm announced that the price of a single dose of Covaxin is priced between 15 USD and 20 USD for supplies outside the country.
By Siva Kumar