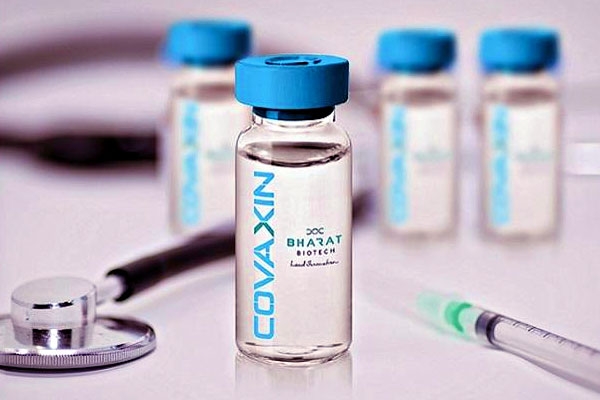 (Image source from: Business-standard.com)
The UP government on Thursday announced the Phase 3 trials of Covaxin, Bharat Biotech's COVID-19 vaccine that will start in Lucknow and Gorakhpur.
Bharat Biotech's Covaxin, the COVID-19 vaccine developed indigenously has reached the phase 3 trials with the announcement by the Uttar Pradesh government that the trials would begin in Gorakhpur and Lucknow from October.
The news was also confirmed by the Principal Health Secretary of Uttar Pradesh, Amit Mohan Prasad.
The Indian Council of Medical Research (ICMR) collaborated with Bharat Biotech for the development of the vaccine, Covaxin.
Meanwhile, Congress leader Deepak Singh on Thursday wrote a letter to the Uttar Pradesh Chief Minister Yogi Adityanath to increase the testing for COVID-19 in the state.
According to the data from the health ministry, there are 61,698 active cases in Uttar Pradesh and 5,299 deaths have been reported until now. There are a total of 302,689 people who have recovered from the coronavirus to date.
Meanwhile, the vaccine creator Bharat Biotech on Wednesday had announced a licensing agreement with the Washington University School of medicine for a novel-chimp adenovirus which is a single dose nasal vaccine for COVID-19.
By getting this access, Bharat Biotech has owned the right to distribute the vaccine in all the countries except the USA, France, and Europe.
The phase 1 trials will take place in Saint Louis University's vaccine and evaluation unit and upon obtaining the required regulatory approval shall pursue clinical trials in India.
Bharat Biotech will undertake the large scale manufacturing at the GMP facility in the genome valley in Hyderabad.
Chairman of Bharat Biotech, Dr. Krishna Ella, said that they are aiming to scale this vaccine to 1 billion doses.
An intranasal vaccine will be simpler to administer to people and also reduces the use of medical equipment like needles, syringes, etc which would in turn reduce the overall cost of the vaccination drive.
He also stated that their vaccine manufacturing capabilities will continue to provide safe and affordable vaccines for all.
The ability to accomplish vaccination through nasal administration will be a major advantage as it offers broader and effective immunization.
A nasal vaccine, if proved effective, will not only protect against Covid-19 but also prevents the spread of the disease as the vaccine offers the kind of immunity that primary lines in the cells that line the nose and the throat.
This vaccine expands Bharat Biotech's portfolio of vaccines that are currently in various stages in the development which also includes Covaxin, the COVID-19 vaccine.
- By Gayatri Yellayi