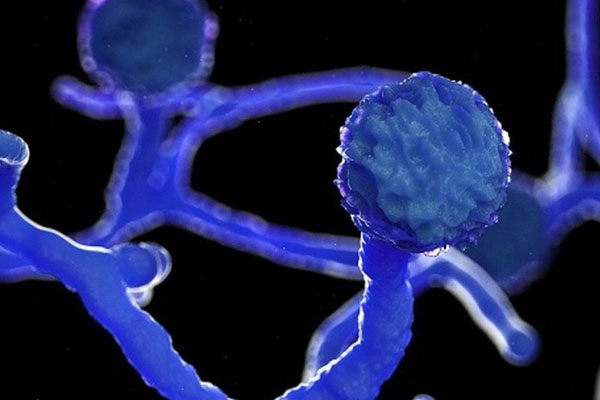 (Image source from: bbc.com)
When the country is shattered due to the second wave of coronavirus, the black fungus cases are increasing at a rapid speed which added more troubles to the people. All India Institute of Medical Sciences (AIIMS) issued new guidelines to detect the cases of black fungus and treat them. Often called mucormycosis, the black fungus claimed several lives across the country. The Coronavirus ward from AIIMS revealed that the people with uncontrolled diabetes and those who are on medication of steroids are at a high rick to catch the infection of black fungus. 90 people passed away due to mucormycosis in Maharashtra. There are more than 100 cases of mucormycosis in Rajasthan.
The government of Rajasthan declared black fungus as an epidemic in the state and special wards are set up. All the patients of diabetic ketoacidosis, diabetics on steroids or tocilizumab are at a higher risk of mucormycosis. All those with immunosuppressant or anticancer treatment are also at a high risk. Several coronavirus patients who are on oxygen support through a ventilator or mask are also exposed to black fungus. The doctors of AIIMS advised the patients to get regular checkups even after getting discharged.
Abnormal black discharge or blood coming from the nose, nasal blockage, headache, swelling around the eyes, redness of eye, loss of vision are the common signs of mucormycosis. Some others are difficulty in chewing, black discolouration, loosening of death. AIIMS doctors said that the patients should consult an ENT doctor or an ophthalmologist. Keep a strict monitor on blood sugar and follow the regular medication. The doctors advised that the patients should not depend on self-medication or take any antifungal drugs or antibiotics. MRI or CT scan should be conducted as per the advice of the doctors if needed.
By Siva Kumar