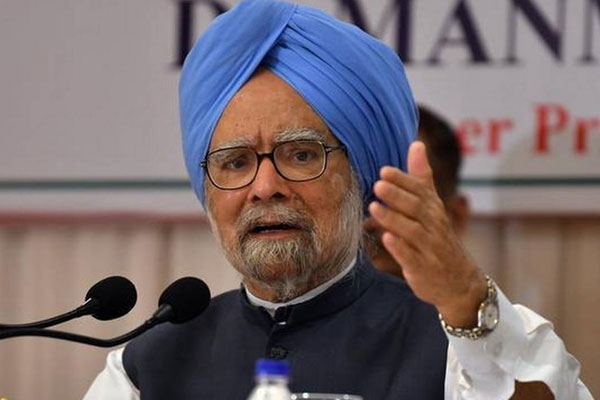 (Image source from: thehindu.com)
The second wave of coronavirus is at the peaks in the country currently. The spread is much faster than the first wave of coronavirus and several politicians, actors, celebrities are tested positive for coronavirus recently. The latest one to get tested positive for coronavirus is Indian ex-Prime Minister Manmohan Singh. After the veteran politician was tested positive for coronavirus on Monday, he was admitted in AIIMS and is getting treated for coronavirus in the trauma centre of AIIMS. Wishes poured in from all the corners for the speedy recovery of Manmohan Singh. Congress leader Rahul Gandhi tweeted saying "Dear Dr. Manmohan Singh Ji, Wishing you a speedy recovery. India needs your guidance and advice in this difficult time".
West Bengal Chief Minister Mamata Banerjee tweeted saying "Just got the news that former Prime Minister Manmohan Singh Ji has tested positive for COVID. Sir, our thoughts and prayers for a speedy and full recovery". Manmohan Singh has taken both the doses of coronavirus vaccine recently but he is tested positive for coronavirus. The 88-year-old ex-Prime Minister had mild symptoms of coronavirus along with fever. The doctors announced that his health condition is completely stable and he is doing fine. Considering his age, a decision has been taken to admit Manmohan Singh in the hospital. He underwent two bypass surgeries years ago. Manmohan Singh underwent the first surgery in UK in the year 1990 and the second one took place in 2009 at AIIMS. Wishing Manmohan Singh a speedy recovery.
By Siva Kumar