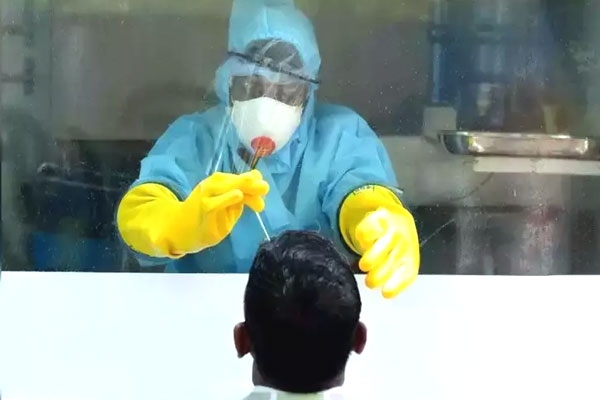 (Image source from: Timesofindia.indiatimes.com)
ICMR Director General Balaram Bhargava said that 6.6 percent of the 29,000 people surveyed showed the past exposure to COVID-19.
One in 15 individuals who are of age 15 years and above have been exposed to the novel coronavirus by August indicating that a large part of the population is still susceptible to the virus according to the second sero survey conducted nationwide.
The findings have been released on Tuesday by the ICMR General, Balaram Bhargava and said that the survey was carried out in between August 17 to August 22 on 29,092 individuals of which 6.6 percent of the volunteers have shown past exposure to the novel coronavirus.
The exposure was highest among adults aged 18 or above with 7.1 percent of them already being exposed to COVID-19.
This marks a significant increase as the first sero survey conducted in May found only 0.73 percent of people being exposed to the virus in a survey conducted from May 11 to June 4 and the survey was conducted on 70 adults from different districts.
Significantly, the second sero survey shows that the children are also more vulnerable to the infection as in the case of adults.
All age groups from above 10 years have found to be infected with the novel coronavirus.
Balaram Bhargava says that the country has to stick with the 5T strategy: test, track, trace, treat and use the technology.
Earlier, the experts were of the opinion that the virus does not infected the people below 18 years. But, with the sero survey it is confirmed that there is no age prevalence in this case.
As the festive season is imminent, containment strategies must be implemented with stringent measures and mass gatherings should not be allowed.
As it is the winter season, experts say that due to the dry air during winters, the coronavirus can stay longer in the atmosphere which may lead to more infections in this season.
The second sero survey also reveals that the number of infections is more in urban areas than in the rural ones.
The prevalence of the infection spread in the urban slums stood at 15.6 percent and in the non-slum areas of the urban localities, it stands at 8.6 percent.
The sero survey gives the data on the exposure to the virus and this test has been conducted in different countries.
In Switzerland, the data shows that 8 percent of the people have been infected with the virus till date, while in the United Kingdom, the percentage goes to 7 and in the US it is 9.3 percent.
- By Gayatri Yellayi