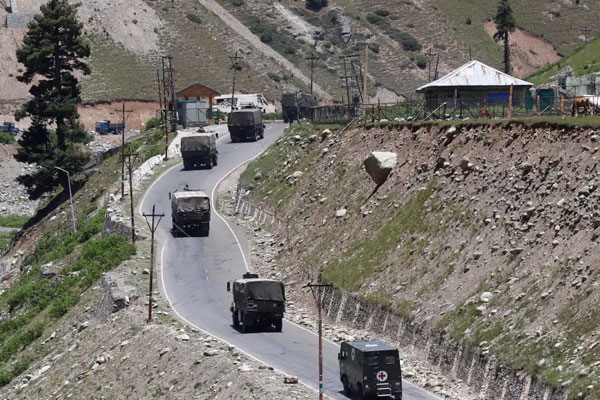 (Image source from: electrodealpro.com)
India's military has activated all its logistic network to transport supplies to the border areas of Ladakh for the upcoming harsh winter.
India's one of the biggest military exercises which was held recently has brought vast quantities of ammunition, equipment, fuel, food and winter supplies to Ladakh, a region bordering Tibet which India administers.
This move was triggered by the border tensions between India and China in the deserts of Ladakh along the Galwan valley which started in May and killed 20 Indian soldiers in the stand off.
Meanwhile, China has also reported an undisclosed number of casualties.
Both countries are trying to resolve the situation but neither of the countries is taking aback step. The Indian military is now keen to deploy troops along the treacherous border along the winter.
Eastern Ladakh, where the tensions are mounting has already deployed 20,000 to 30,000 troops but the deployment has been more than doubled recently however, the government refused to give the exact number.
The Indian officials say that they are constantly monitoring the situation of the Chinese troops and according to the moves by China's side, the Indian side is doubling up the security.
The officials also said that the temperatures in Ladakh are expected to fall drastically and the Indian troops are deployed at 15,000 feet above the sea level where the oxygen is rare.
Considering this tough situation, the Indian side has already moved more than 150,000 tonnes of materials into the Ladakh region.
The chief of Indian army staff, Arvind Kapoor had said that they have already moved all the necessary equipment and materials to the places wherever necessary.
On Tuesday morning, an Indian aircraft carrying men and large materials were landed in the forward base in the region of Ladakh.
Soldiers with the backpacks landed in Ladakh where they were then taken over to COVID-19 checkup and awaited for further transport.
At Ladakh's Leh, several green drums filled with fuel, oil and lubricants were seen covering the hillside.
A t the storage facilities near the depot in Ladakh, boxes and stocks of ration including instant noodles and Indian curries were kept in piles. In yet another base in the region, tents, heaters, winter clothing and other high altitude equipment were kept.
From these depots, the materials are taken to the logistic nodes by the help of trucks and helicopters.
By Gayatri Yellayi