Maharashtra Extends Lockdown till July 31 a day after CM cautions the State
June 29, 2020 19:48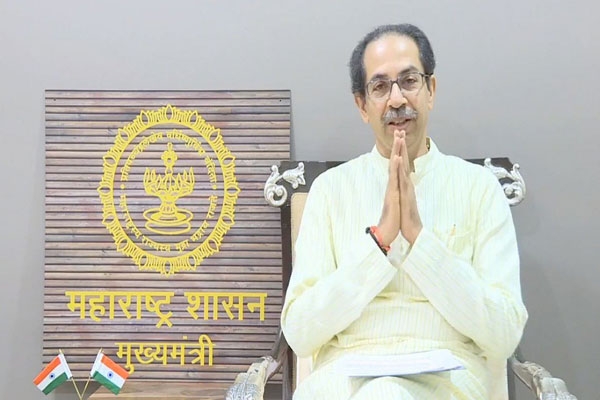 (Image source from: thestatesman.com)
Just a day after CM Uddhav Thackeray urged the people to "ensure lockdown is not re-imposed", the state government extends lockdown till July 31.
After West Bengal and Jharkhand, Maharashtra becomes the third state to re-impose and extend lockdown till July 31 amid the rise in coronavirus infections.
Just days after Maharashtra has re-opened local train services in Mumbai, essential and non-essential shops and other amenities, the pandemic has just gone out of bounds compelling the state to impose the lockdown again.
This decision by the Chief Minister comes a day after has urged the people of his state to ensure lockdown is not re-implemented.
He appealed to people on Sunday through a video message to support him in this fight to eradicate coronavirus from the state as the crisis is not over yet. He said that he would follow "chase the virus" strategy by implementing increased testing and ensuring pre-emptive measure that would help slow down the COVID-19 pandemic though the lockdown will not be re-imposed.
Just a day after his appeal, the government decides to extend lockdown in the state till July 31 amid a steady growth in COVID-19 cases. The government has also issued "Mission Begin Again" in metropolitan city of Mumbai where it has given access to barber shops, saloons and beauty parlors to reopen after 3 months.
Movement of people for non-essential activities like shopping and other exercises will be restricted within the neighborhood of Mumbai.
Moreover, the state has also made wearing face masks and social distancing a personal hygiene.
Unrestricted movement would only be given to those attending offices and other medical reasons.
All essential shops, e-commerce activities for essential and non-essential goods will proceed with their work as before but with precautions.
All essential and non-essential shops and markets shall remain operational only from 9 am to 5 pm except malls and other complexes.
Government offices except health and medical, disaster management, emergency and other municipal services shall work with 15% strength.
All private offices in Mumbai would operate with 10% strength or 10 people.
India has reported over 19,700 cases in a single day on Sunday and total count now stands at 5,48,318. 16,475 deaths have been recorded so far. Maharashtra's COVID-19 toll rises to 72,300 after 2.287 cases recorded in a single day.
Delhi, Karnataka, Andhra Pradesh and Telangana have also recorded huge spike in cases lately putting the states in a lot of strain.
By Gayatri Yellayi