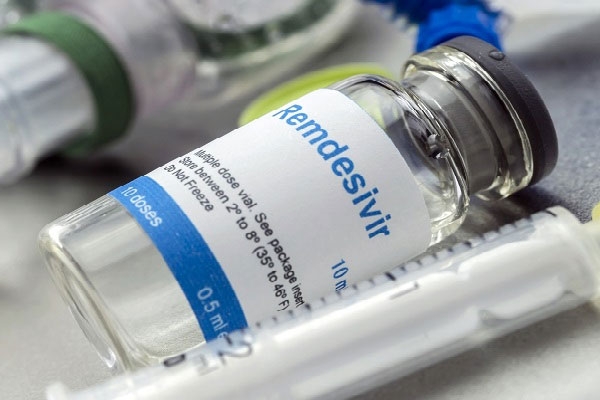 (Image source from: expresspharma.in)
The world is racing against time to find a viable treatment option for Covid-19 or even an effective vaccine for the virus.
According to new reports, Remdesivir helps to decrease the hospital but the benefit can't necessarily extend to the benefits of death or mortality is concerned. The statement was made by All India Institute of Medical Sciences (AIIMS), New Delhi Director Dr Randeep Guleria.
In an interview with ANI, Dr Guleria reported that there has been no anti-viral drug that has been touted as an effective treatment for Covid-19. But, amidst the ongoing drug trials that are being conducted, one is Remdesivir.
As per the reports from a U.S study, it has been found that the drug helps reduce the hospital stay of the patients but it doesn't show any effective results in preventing death or mortality. Dr Guleria exclaimed that more data is required on this drug to make a cumulative approach.
"Remdesivir is used as per the guidelines of emergency use authorisation. There is also very limited stock available. I am hopeful that in coming weeks we have larger doses of it," said Dr Guleria.
Dr Guleria also explained some of the ways in which the Covid-19 patients are being treated, the use of hydroxychloroquine being one of them.
Several repurposed drugs are available in the market with anti-viral properties that are being tested on the Covid-19 patients. While Hydroxychloroquine is one of the most common drugs that are being used right now, there have been several controversies surrounding the subject.
He further highlighted the convalescent plasma therapy which has been in practice for some time now. In this treatment, the plasma containing the plasma having the antibodies of the people who have recovered from Covid-19 is injected into the body of the hospitalised patients in hope of recovery.
These are some of the evolving treatments for Covid-19 and while some are effective, some are not. But, every treatment is also supportive of the need of oxygenation. Around 90-95% of the patients with oxygenation have been reported to recover.
By Somapika Dutta