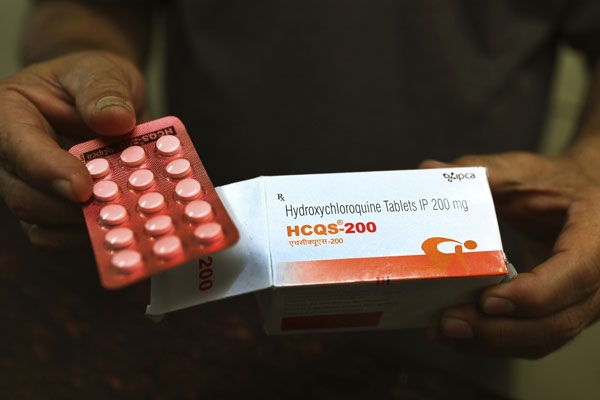 (Image source from: Newindianexpress.com)
India has finally lifted the export bans on hydroxychloroquine, the anti-malarial drug that has been touted by U.S President Donald Trump for fighting against the battle of Covid-19.
"Department of Pharmaceuticals has approved the lifting of ban on Export of Hydroxychloroquine API as well as formulations," said Sadananda Gowda, India's minister for chemicals and fertilisers.
The manufacturers, except for the export-oriented units and the ones in the economic zones, will have to supply 20% of their overall production to the domestic market.
India is one of the leading suppliers of generic medicines across the world. The country banned the supply of HCQ export and its formulation in March following the impacts of Covid-19 in disrupting supply chains.
India later eased some of the restrictions in April and then shipped 50 million tablets to U.S, as per the requirements posed by U.S President Donald Trump.
Trump's conviction of the drug had initially raised hopes in the minds of people, assuring that the drug does have benefitting properties. But, the confliction reports about the side effects of this drug have raised questions in the minds of people.
Even the British scientists were forced to halt one of their trials after finding that the drug does no good to the Covid-19 patients and does have irreversible impacts in the long run.
There have been medical studies that have hinted the side effects of this drug on the heart diseases and several other factors.
WHO or the World Health Organisation reported that they would resume its trial of the drug to find its impacts in battling the novel coronavirus after doctors stop prescribing it to the patients.
Two of the most popular labs in India that manufacture this drug include IPCA Laboratories and Cadila Healthcare. Following the lack of impacts of these drugs, both these labs experienced a down in their share market values.
- Somapika Dutta