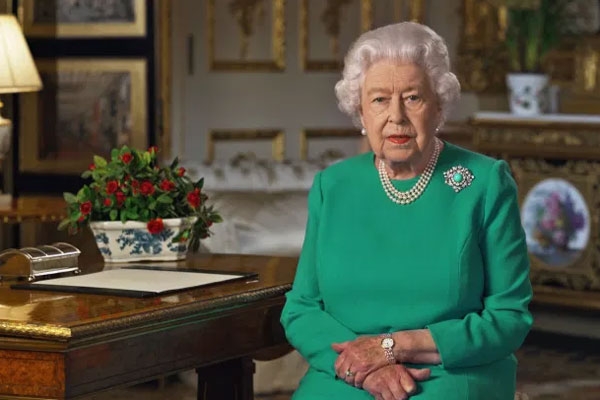 (Image source from: nypost.com)
With the rapid spread of the novel coronavirus in UK, Queen Elizabeth did a rare televised address Sunday to share a few words of motivation for the British people during this time of crisis.
She stated saying that "we will overcome it" and added that as difficult as self isolation is, it is one of the best ways to fight the virus. The Queen said that better days will come and that they will meet soon.
While Queen is known for making Christmas address, this is the fourth time in her reign that she has conducted the Sunday televised address. Apart from suggesting her thoughts on the situation, Queen Elizabeth has also thanked the frontline workers in the UK saying that their work brings the country to safety quicker.
She further said that despite the difficulties of self isolation, everyone will necessarily take pride in how they respond to this challenge. The Queen also reminisced her very first address to the nation at the age of 16 where she witnessed children being evacuated for their own safety during the World War II.
Drawing this comparison, the Queen stated saying that even with the pain of separation at the moment; this is the right thing to do.
In one of her statements, she stated saying, "We should take comfort that while we may have more still to endure, better days will return. We will be with our friends again. We will be with our families again. We will meet again."
While Queen dodged from naming the novel coronavirus, she addressed it as the "disease" throughout out talk during the time.
According to the data from the John Hopkins University, it has been reported that over 48,000 people have already been tested positive for the disease. Even the Prime Minister of UK, Boris Johnson and Queen Elizabeth's son Prince Charles has been tested positive for the disease.
By Somapika Dutta