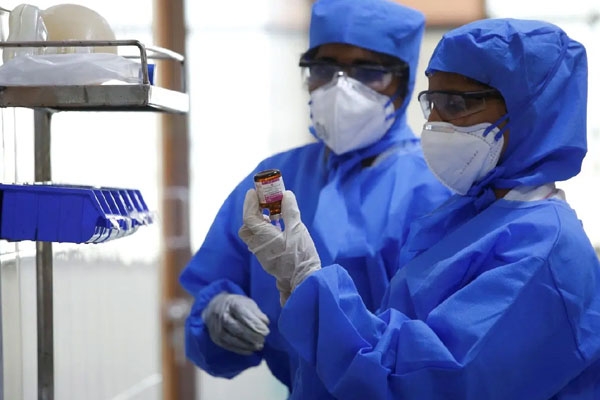 (Image source from: qz.com)
After a series of social media posts and random news outlets trending rumors surrounding the extensive community spread infection of the coronavirus, the government of India finally admitted that there is very "limited community transmission" in this country.
For the individuals who aren't aware, according to the terminologies, an infectious disease is believed to reach "Stage 3" when the authorities are not able to trace back the incidence of the infection. When they are unable to find the source of the infection, or when multiple positive cases in randomised testings come up, only then can it be categorised under community spread.
The same was admitted in one of the standard operating procedure that was issued for the emergency medical relief that was issued on Saturday. This was meant as a guide and instruction manual for the ambulance drivers and the technicians operation along the same line of work.
In the further description of the SOP, the government explained the current stage of the pandemic of the covid-19 as locally transmitted or the limited community transmission. The same was a completely different viewpoint from the claims that the government made on Sunday concerning the lack of community spread in the country.
Even on Saturday, the Press Information Bureau tweeted saying "please don't fall for report claiming India has entered Stage 3 - i.e. community transmission of Covid19. Claims made are misleading and scaremongering."
Later on Sunday, during a press conference, the government officials stated saying that even though there are a few individuals whose source of infection is still unknown, there were no reports of community transmission.
The SOP falls as a complete antagonist to the claims that the government made.
In the press conference, Raman R. Gangakhedkar, scientist at Indian Council of Medical Research (ICMR), further stated saying, "Some people didn't even reveal that they tested positive while others hid their travel history. Till we see a significant number of cases to indicate community transmission, let us not overinterpret things."
The comments by the government were made in contrast to the kinds of confirmed cases that were coming up from parts of India where there were no history of international travel or even primary contact with someone who has the confirmed case of coronavirus.
A few of the new confirmed cases have come up in parts of Tamil Nadu, Telangana, Andhra Pradesh over the last two weeks because of the travel history to Delhi. Both the central and the state government have refused to comment on the condition on whether there are reports of community spread or not.
India current has over 1200 confirmed cases with the death toll currently at 29.
By Somapika Dutta