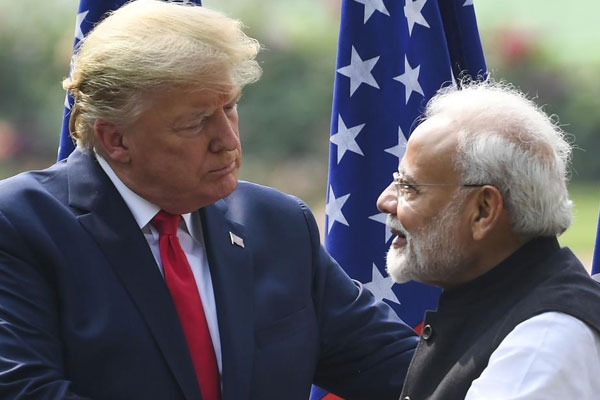 (Image source from: scroll.in)
With the world suffering from a pandemic and a constant crisis because of coronavirus, US has announced $174 million financial assistance to 64 countries, out of which they are going to provide $2.9 million to the Indian government to help improve lab facilities, better case finding and testing and more support during this time of crisis.
This new aid is in addition to the $100 million that was already announced by US in February. This new relief package announced by the country is the global response package spread across multiple departments and agencies.
The funding has been announced for 64 countries which are exposed to the maximum risk of this pandemic, be it because of the population of even because of the number of rising cases that have been confirmed.
Addressing the announcement, the State department stated saying, "This builds upon the foundation of more than USD 1.4 billion in health assistance out of the more than USD 2.8 billion in US assistance for India over the last 20 years."
As per the reports from the United States Agency for International Development (USAID), this new assistance further tacks on with US' leadership in the global health responses.
Deputy Administrator of USAID, Bonnie Glick, stated saying, "For decades, the United States has been the world's largest provider of bilateral assistance in public health. The US has saved lives, protected people who are most vulnerable to disease, built health institutions, and promoted the stability of communities and nations."
Some of the other noticeable countries that are getting the aid include Sri Lanka, Nepal, Bangladesh, and Afghanistan to help fight this pandemic.
By Somapika Dutta