First India based company; Mylabs get FDA approved for Covid-19 testing kits production
March 24, 2020 11:10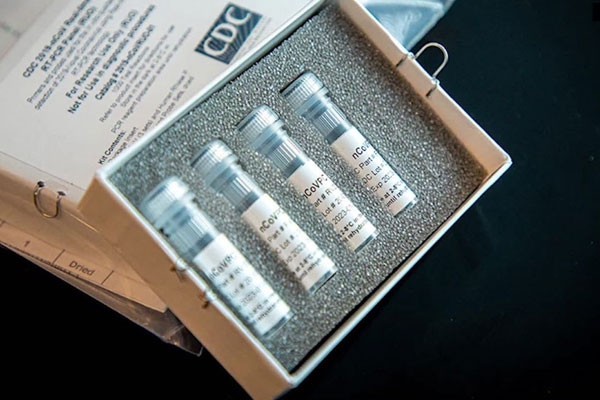 (Image source from: CNN.com)
With the consistent rise in the number of Covid-19 cases in India, having more testing kits is the need of the hour. A Pune based company; Mylabs is the first in India to get FDA approved for the mass production of the testing kits. According to the reports, the kits can study around 1000 samples in the larger labs and around 200 from the smaller ones.
While the standard Covid-19 testing kits available till now took around 4 hours to provide with the test results, the one made by Mylabs takes two and a half hours time, said Dr Gautam Wankhde, who is the Medical Director Mylab to ET.
Mylab is a molecular diagnostic company which received its validation for the Covid-19 diagnostic test kits also termed as their Reverse transcription polymerase chain reaction (RT-PCR) tests. The kits were approved by the National Institute of Virology. Another company that got the approval for the test kits is the Altona Diagnostics which is based out of Germany.
Amidst all the speculations, Mylabs has ascertained that they are going to price the kits at INR 1200 but nothing has been confirmed yet.
The Indian government has been subjected to constant disapprovals from the citizens over the lack of tests that are being conducted. As of the reports, The Indian Council of Medical Research has limited the testing to be done only for the individuals who are showing symptoms and have an international travel history. Aside from that, they are also testing the "suspected cases" for good measure.
According to the statistics, India's ranking is the lowest in terms of the number of tests done per million of the population. Apparently, it is conducting just 15 tests per 1 million of the population.
Owing to the rapid spread of the coronavirus nearing the 500 mark in India, the Indian government is looking for ways to expand its testing criteria and Mylabs getting the stamp of approval could very well help alleviate that condition.
By Somapika Dutta