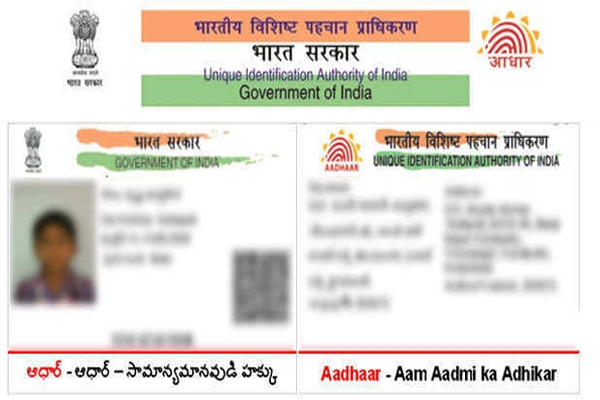 Millions of NRIs living across the world need not bother about their Aadhaar identity card, as it is not applicable to them, a top Indian official said.
CEO of Unique Identification Authority of India, Dr. Ajay Bhushan Pandey said that "According to Aadhaar Act, only residents of India are entitled to get an Aadhaar number. Non Residential Indians cannot get an Aadhaar because they are not entitled to get it."
The Unique Identification Authority is responsible for the enrollment process and authentication of data for India's unique identification system, Aadhaar and maintaining the nation's Central Identities Data Repository.
According to Section 3.1 of Aadhaar Act 2016, only a resident of India shall be entitled to obtain an Aadhaar number.
The act does not specifically and explicitly exempt NRIs from the enrollment, as Dr. Pandey was referring to the fact that an Indian would be considered as an NRI, if the person did not stay for at least 182 days in India in the preceding year as per other relevant laws, including the Income Tax Act. As government orders never specifically exempted NRIs from Aadhaar enrollment, there was a rumor that NRIs also had to get the card.
Several Indian expatriates expressed their concerns about the latest move by the Indian government to make Aadhaar card mandatory for accessing several services and transactions.
Dr. Pandey explained that the authority was not supposed to issue Aadhaar card to NRIs. "NRIs cannot get an Aadhaar card."
While applying for an Aadhaar card, Indians have to make a declaration in the application stating that they are a resident of India.
The declaration reads: "I confirm that I have been residing in India for at least 182 days in the preceding 12 months."
However, when it was pointed out that NRIs have already obtained the unique identity card, Dr Pandey said: "The legal position is that they were not supposed to apply for the card. They have given a declaration that they have stayed in India for 182 days.
Dr. Pandey said that he was not sure, if Indian expatriates would face any legal action for "illegally obtaining the card". But technically there is a violation; they should not have taken it," he added.
"I will have to see in what circumstances NRIs obtained the card," when asked if the authority would initiate any legal action.
NRIs, who have obtained the Aadhaar card cannot cancel it as, there is no provision to cancel Aadhaar card. "Once generated, Aadhaar number will exist forever," Dr. Pandey said.
Dr. Pandey made it clear that NRIs need not worry about access being denied to government services for not having an Aadhaar card.
It is the responsibility of the relevant departments to give exemption to NRIs in this regard, he added.
Indian-origin South African anti-apartheid activist passes away
AMandeep