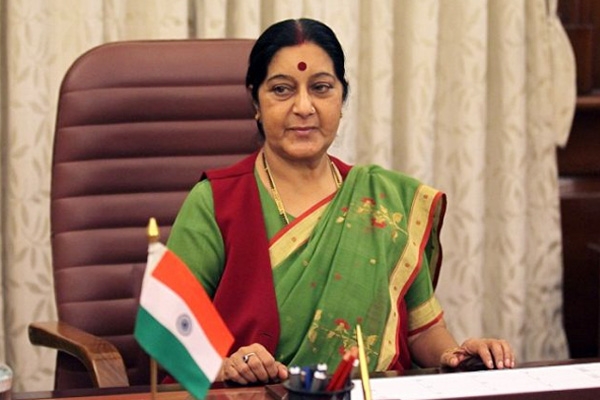 (Image source from: odishatv.in)
The Non-Resident Indian (NRI) groups expressed concern over difficulties in Aadhaar enrolment and demanded a change of law to enable every NRI, regardless of residential status, get enrolled for Aadhaar.
Many NRI activists alleged that though a circular was issued by the Unique Identification Authority of India (UIDAI), several departments still demanded Aadhaar card from NRIs to issue Permanent Account Number (PAN) cards, register property and for other essential services.
The Aadhaar (Targeted Delivery of Financial and Other Subsidies, Benefits and Services) Act, 2016, states that only a person who has resided in India for a period or periods amounting in all to 182 days or more in the 12 months before the date of application is eligible for enrolment.
KV Shamsudheen, chairman of Pravasi Bandhu Welfare Trust, said, "We have written to external affairs minister Sushma Swaraj about issues related to Aadhaar enrolment. Two years ago, it was announced that the government would issue Aadhaar card to all NRIs. But that was not done.
"The CEO of the UIDAI published a circular in which he advised all the Indian authorities not to demand Aadhaar cards from Non-Resident Indians because they were not eligible to take Aadhaar cards as per the current law."
He said that despite the circular, authorities still demanded Aadhaar card from NRIs to issue PAN cards, for property registration etc.
"As a result, many NRIs facing difficulties to obtain an Aadhaar card, at times, take the illegal route by bribing officials.
"Other countries that have biometric identity cards, issue it to its citizens. India is the only country in the world that is issuing the identification card only to its resident citizens," added Shamsudheen.
-Sowmya