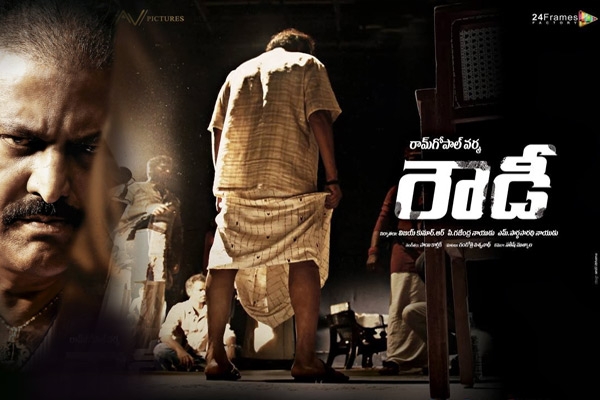 (Image source from: RGV's 'Rowdy' first-look revealed!})
Post the thunderous success of 'Pandavulu Pandavulu Tummeda', Dr Mohan Babu is all set to reunite with his son, Vishnu Manchu for a intense, high octane action flick now.
Titled 'rowdy', this Ram Gopa Verma (RGV) flick is well on its way to create a big buzz with the first official trailers that hit the web yesterday
Touted as a political satire, the film hit the floors few months ago. The Manchus' film has been creating huge buzz in the film circles ever since it was announced.
The shooting is going at a brisk pace. The movie is expected to hit the big screens by the end of 2014.
Produced by Parthasarathy, Gajendra and Vijaykumar of AV pictures, Mohan Babu will be seen in a never-before kind of an onscreen avatar in this big, lively, action drama movie
Actresses Jayasudha and Shanvi are the leading ladies of the film. Jayasudha will return to the big screen opposite Mohan Babu after a decade now.
Sai Karthik has scored the numbers for the film which is sure to please.
AW: Suchorita Choudhury